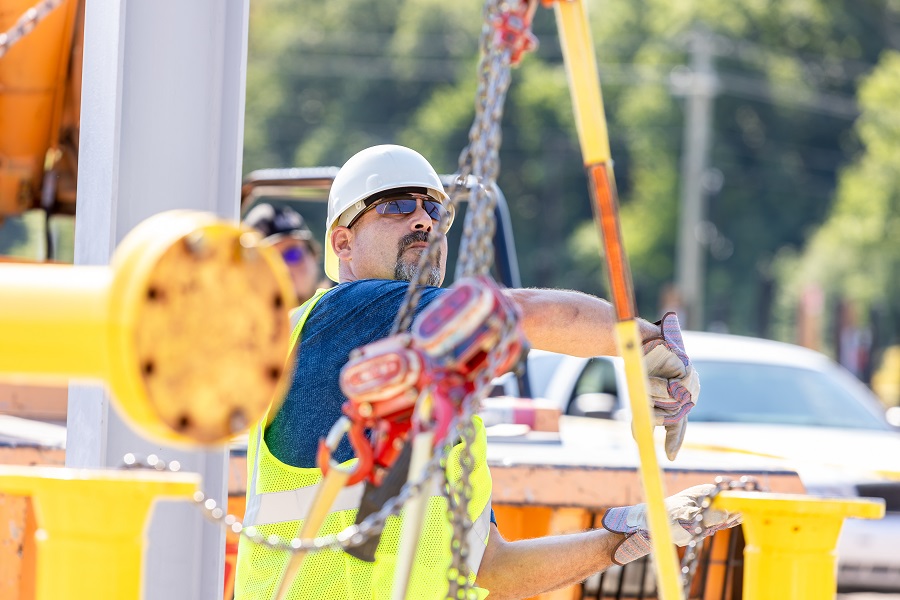 Washtenaw Community College (WCC) will host a record number of more than 5,000 members from five national trades organizations this summer for training to advance their skills.
WCC's partnerships with skilled trades groups have been growing for decades and upcoming visits will result in a projected $20 million economic impact to Washtenaw County and the City of Ann Arbor, according to Destination Ann Arbor.
Approximately 175 members of the United Union of Roofers, Waterproofers and Allied Workers have kicked off the summer of training this week.
"Train the Trainer" events at WCC will continue in July, with 120 members of the Operative Plasterers and Cement Masons International Association; 700 members of the International Association of Bridge, Structural, Ornamental and Reinforcing Iron Workers Union; and 600-800 members of the International Brotherhood of Electrical Workers - National Electrical Contractors Association.
Training will conclude in mid-August with an estimated 3,600 members of the United Association of Plumbers and Pipefitters converging on campus. Destination Ann Arbor will host its annual UA block party in downtown Ann Arbor on Main Street between Liberty and William streets from 6-10 p.m. Monday, August 14.
"Washtenaw Community College is proud to be the home base where these national trade organizations come to advance their skills. The work they do on buildings where we live, work and play keeps all of us safe, and WCC is committed to helping educate and provide state-of-the-art skills training," said WCC President Dr. Rose B. Bellanca.
Union trainers typically spend a week on campus enrolled in classroom credit classes and hands-on laboratory instructional training to stay up to date on their skills and technological developments within their industries. Trainers then return home to train their members based all over the country.
Destination Ann Arbor – the county's destination marketing organization – shared that this summer's trade union visits will result in an estimated $20 million economic impact on the region.
"We appreciate our partnership with Washtenaw Community College and the entire hospitality community to welcome these national trade organizations to the Ann Arbor region. WCC is a world class institution that provides the most dedicated staff, cutting edge technology, and training space to help further the education of this important workforce," said Destination Ann Arbor President and CEO Sarah Miller.
United Union of Roofers, Waterproofers and Allied Workers
June 12-16
175 attendees
Operative Plasterers and Cement Masons International Association
July 10-14
120 attendees
International Association of Bridge, Structural, Ornamental and Reinforcing Iron Workers Union
July 17-21
700 attendees
International Brotherhood of Electrical Workers - National Electrical Contractors Association
July 31-August 4
600-800 attendees
United Association of Plumbers and Pipefitters
August 12-18
3,600+ attendees
Tags: Cement Masons, Electrical Workers, Ironworkers, June 2023, On The Record, Plumbers and Pipefitters, Roofers Union, Skilled Trades, United Association, Workforce Training