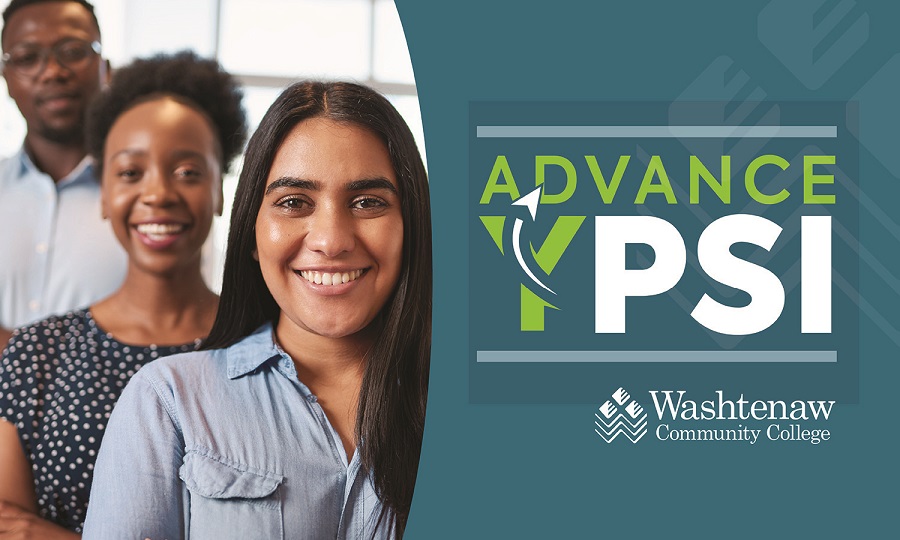 Washtenaw Community College will host three information sessions for Ypsilanti residents interested in the new Advance Ypsi education and jobs training program.
Advance Ypsi is open to Ypsilanti Community High Schools students and adults living in the 48198 or 48197 ZIP codes. It is designed to boost prosperity in the community by training for high-wage and high-demand jobs to fill employer talent needs.
In-person and virtual information sessions will be Wednesday, September 13; Monday, September 18; and Monday, September 25.
Participants will enroll as WCC students in an academic program while being matched with participating industry partners who will provide training for mobility-focused manufacturing, automotive and IT certificate careers.
Eligible academic programs for Advance Ypsi are:
Dedicated advisors and coaches will help participants determine career interests; assist with job applications, resumes and interviews; and help eliminate barriers to success. The program offers potential paid internships, apprenticeships and job shadowing.
WCC's tuition is among the lowest in the state, at $99 per credit hour, and students are eligible for myriad financial aid options and scholarships for tuition, fees and equipment.
The Michigan Reconnect scholarship – which pays tuition for eligible adults who do not already have a college degree – is among the scholarship sources which will be covered during the upcoming Advance Ypsi information sessions.
Upcoming information sessions are:
In-Person Session
Virtual Sessions
ABOUT ADVANCE YPSI
Advance Ypsi is an historic new initiative by WCC to strengthen pathways to prosperity for Ypsilanti residents through job training and education. To learn more about Advance Ypsi or apply for the program, email [email protected] or visit www.wccnet.edu/advanceypsi.
Tags: Advance Ypsi, Automotive, IT, Mobility, Workforce Development