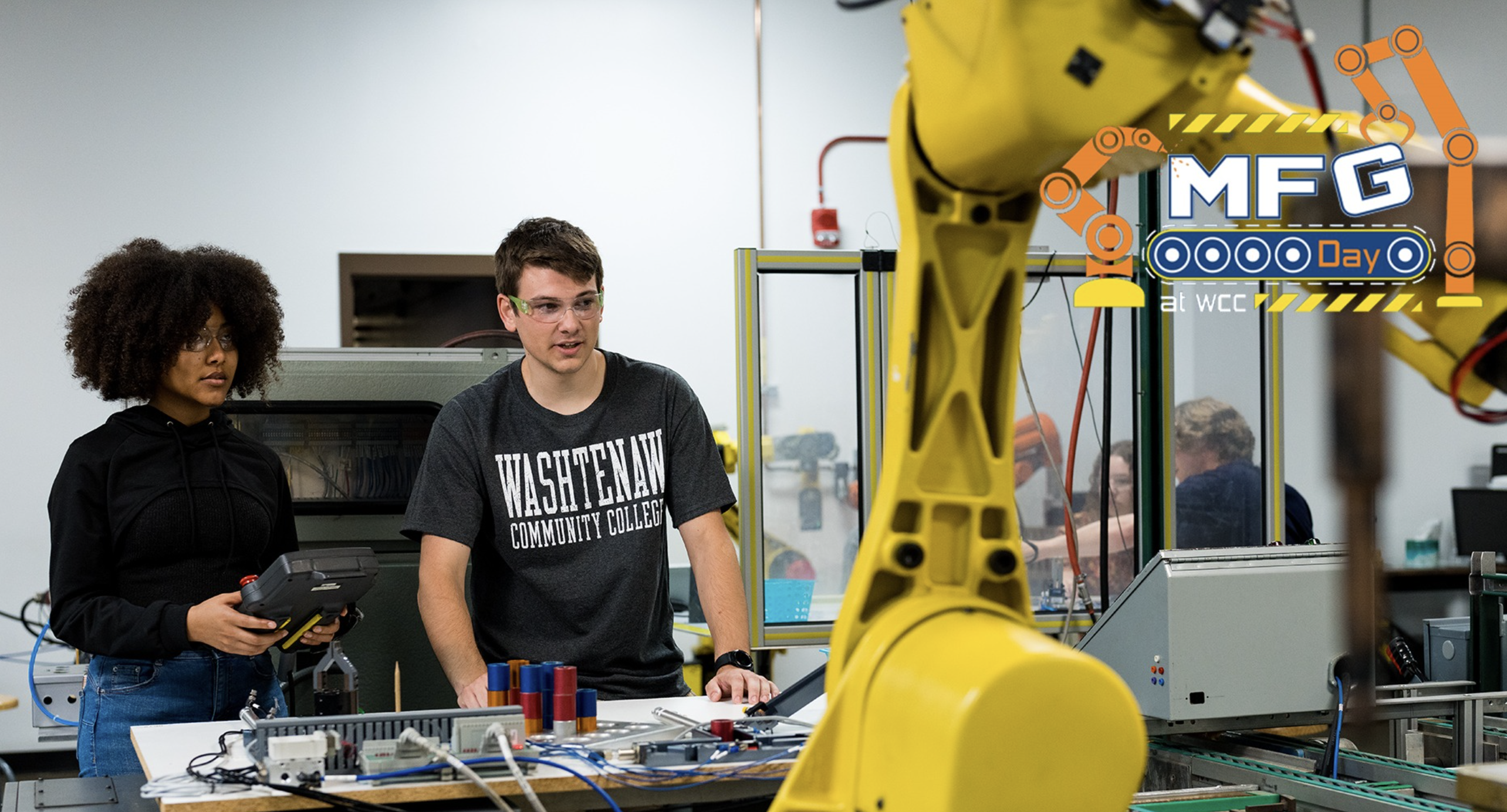 Washtenaw Community College will host Manufacturing Day 2023 this week to introduce current and prospective students to educational and career possibilities in the high-wage, high-demand advanced manufacturing industry.
Workforce experts estimate the U.S. will need to fill 4 million manufacturing jobs over the next decade.
High school students and adults interested in a manufacturing career path are invited to register for WCC's Manufacturing Day, to be hosted on campus Friday, October 6, in the Occupational Education Building (campus map/directions). While morning slots are filled, afternoon registration slots remain available.
Participants will tour WCC's state-of-the-art advanced manufacturing and welding labs, and learn about multiple manufacturing career paths — including welding, robotics, automation, fluid power, CNC machining and industrial electronics.
Participants will have a chance to interact with robots and machinery and speak with local manufacturing employers about in-demand jobs and apprenticeships. WCC staff and students will also be available for questions about how to apply to WCC and learn about grants, scholarships and other financial aid options. Participants can apply on site that day.
WCC expects between 150-250 high school students and community members to visit during the event. Every public high school in Washtenaw County will be represented, as well as some students from outside the county.
Registration is required. Adult learners and students who are not attending with their school can sign up independently online.