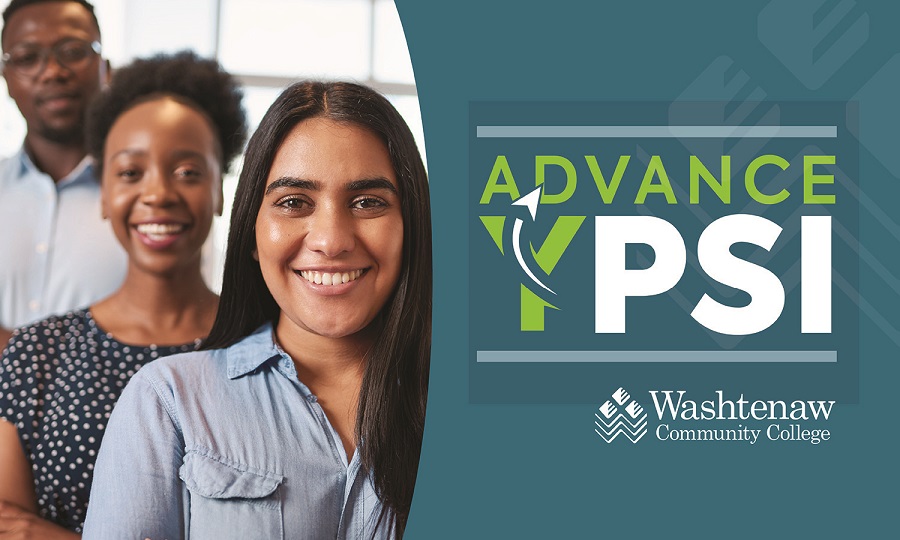 Washtenaw Community College will host two virtual information sessions in November for Ypsilanti adults and high school students interested in the new Advance Ypsi education and jobs training program.
Advance Ypsi is designed to boost prosperity in the 48198 or 48197 ZIP codes by preparing participants for high-wage and high-demand jobs. High school students would be dual-enrolled at WCC through Ypsilanti Community High School.
Virtual information sessions will be held:
Current high school students and adult participants will enroll as WCC students in a college academic program while being matched with participating industry partners who will provide training for manufacturing, automotive and IT careers.
Specifically, WCC academic programs related to Advance Ypsi are centered around career fields in:
Welding
Cybersecurity
Computer Networking
Robotics
Automotive Services Technician
Auto Body Repair
In addition to education, paid internships, apprenticeships and connections to high-wage and high-demand jobs, Advance Ypsi offers one-on-one career and life success support.
Students will also receive mentoring and coaching in determining career interests; assistance in job applications, resumes and interviews; and help eliminating other barriers to success.
Dedicated advisors will help students with financial aid applications for adults through the Michigan Reconnect scholarship. Dual-enrolled high school students may be eligible to have their tuition covered by their school district.
WCC's tuition is among the lowest in the state, at $99 per credit hour, and students are eligible for myriad financial aid options and scholarships for tuition, fees and equipment.
ABOUT ADVANCE YPSI
Advance Ypsi is an historic new initiative by WCC to strengthen pathways to prosperity for Ypsilanti residents through job training and education. To learn more about Advance Ypsi or apply for the program, email [email protected] or visit www.wccnet.edu/advanceypsi.
Tags: Advance Ypsi, Workforce Development, Workforce Training