April 29, 2020 WCC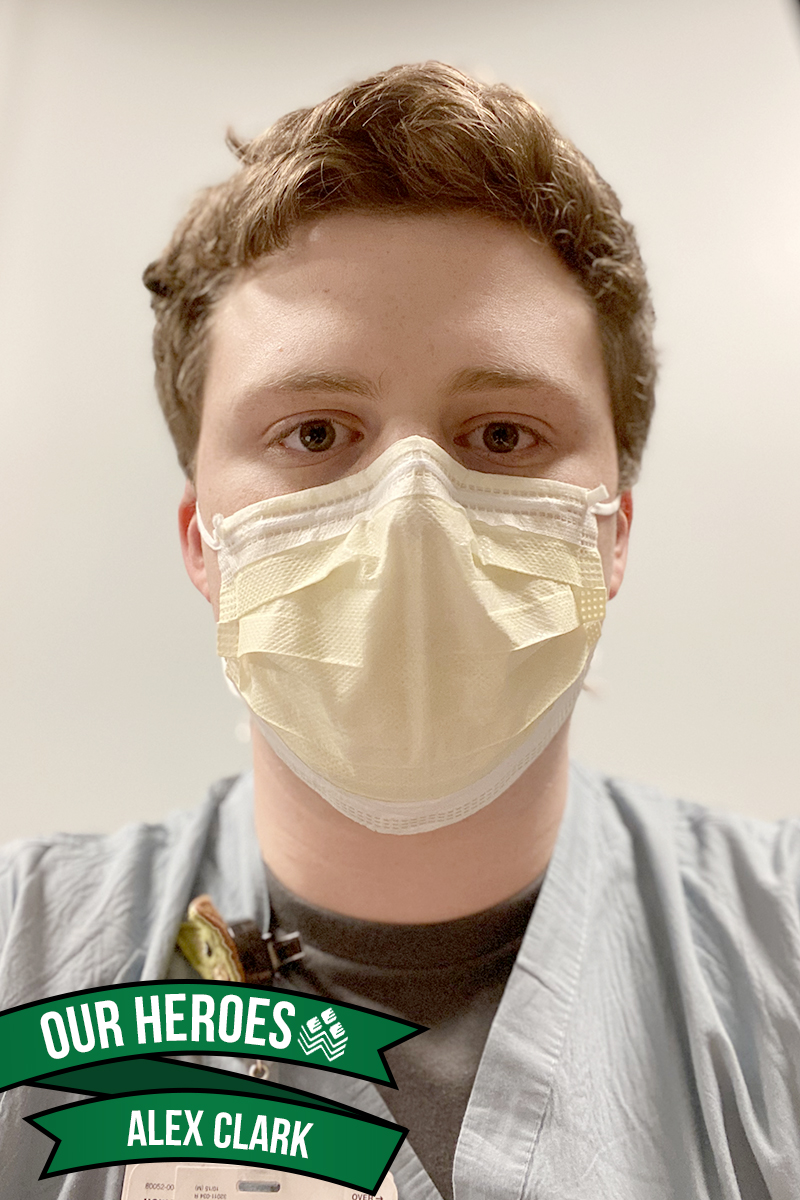 Alex Clark
Occupation/Title: Patient Care Assistant
Place of Work: St. Joseph Mercy Hospital - Chelsea
WCC Degree In Progress: Associate Degree in Nursing
Anticipated Graduation: May 2021
How has your job changed?
I work on an orthopedic unit mostly dealing with hip, knee, and shoulder replacements. Typically my job responsibilities include taking postoperative vitals once the patients arrive on the floor, helping patients get up for the first time following surgery, and assisting with other patient care. Since mid-March I have been exposed to many different kinds of patients, including patients being tested for COVID-19.
How has your life changed?
Most of my stress comes from switching to completely online Nursing school. It was definitely difficult getting started, but with the help of my peers and co-workers it wasn't a bad transition.
What is the hardest thing to deal with?
The hardest thing to deal with for me is the unknown. What will things be like next week? Are we doing enough to protect ourselves and others?
One thing you wish the public knew about healthcare workers?
Being in the healthcare field, now more than ever, being able to help some of these patients can be really rewarding knowing that I am making a difference.
One thing you wish the public knew about COVID-19?
This is not a joke. Yes, some people have very mild symptoms, and others may not develop symptoms at all, while others are fighting for their lives on ventilators.
Scroll through more Our Heroes photos below. Read more Q&As with Our Heroes at wccent.edu/news/heroes.
We invite all WCC students and alumni working in healthcare, as a first responder or in other essential work roles to participate in "Our Heroes" by submitting a photograph, name, place of work, WCC program and year of graduation (or expected graduation) to WCC Director of Communications [email protected].