April 21, 2020 WCC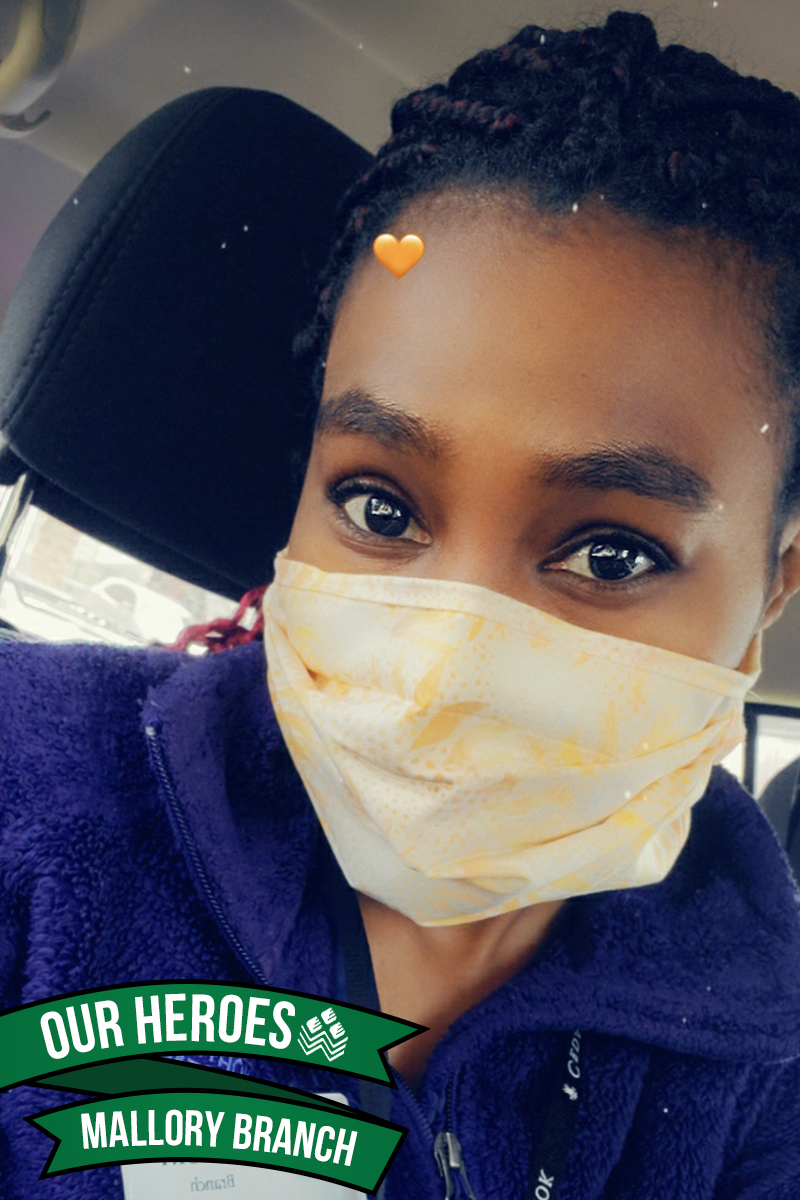 Mallory Branch
Occupation/Title: Certified Nursing Assistant
Place of Work: Cedarbrook of Northville
WCC Degree in Progress: Associate Degree in Nursing
Anticipated Graduation: December 2021
How has your job changed?
I provide basic care, helping residents with Activities of Daily Living, which includes: feeding, changing briefs and clothes, helping them to the bathroom, help them into bed, assisting with brushing their teeth, hair, washing their face, etc. During this pandemic, I have to wear an N95 mask and face shield for my whole shift and when I enter resident's rooms I have to wear personal protective equipment (plastic gown, gloves and shoe covers). Wearing all of this makes me really hot when working and feel claustrophobic. Other staff and I have to now transfer food to each resident room because they now have to eat in their rooms to keep the distance.
How has your life changed?
Going to work has been really hard and stressful for me and is taking a toll on my body. Each time I have been going to work we have been short staffed, making me and other staff have to work harder to provide care to our residents. A lot of employees have stopped coming to work because they don't want to bring the virus back to their family and I understand that. My employer has been hiring new staff and trying to help out when they can. Overall, having to do all this extra work leaves me exhausted and sometimes I'm afraid I can bring it home to my family because I know you can have it and be asymptomatic.
What's the hardest thing to deal with?
The hardest thing to deal with is hearing the residents complaining about being stuck in their room all day with no one to talk to. I try to go around and talk to them when I can, or let them video chat their family to try to fill that loneliness.
One thing you wish the public knew about healthcare workers?
It's hard being a healthcare worker because we're always short staffed, leading to you having to do more work, but I don't want to leave because it would make it even shorter and someone has to be there to help our residents.
One thing you wish the public knew about COVID-19?
Washing your hands is very important and not touching your face when they're not clean. Germs are everywhere, you never know if someone who had coronavirus coughed in their hand and touched the door handle on the store door. Always carry and use hand sanitizer. Even when in public at the store, use hand sanitizer before touching your phone so you don't transfer that bacteria to your phone. Hands are the No. 1 transmission of infection.
Scroll through more Our Heroes photos below. Read more Q&As with Our Heroes at wccent.edu/news/heroes.
We invite all WCC students and alumni working in healthcare, as a first responder or in other essential work roles to participate in "Our Heroes" by submitting a photograph, name, place of work, WCC program and year of graduation (or expected graduation) to WCC Director of Communications [email protected].