April 21, 2020 WCC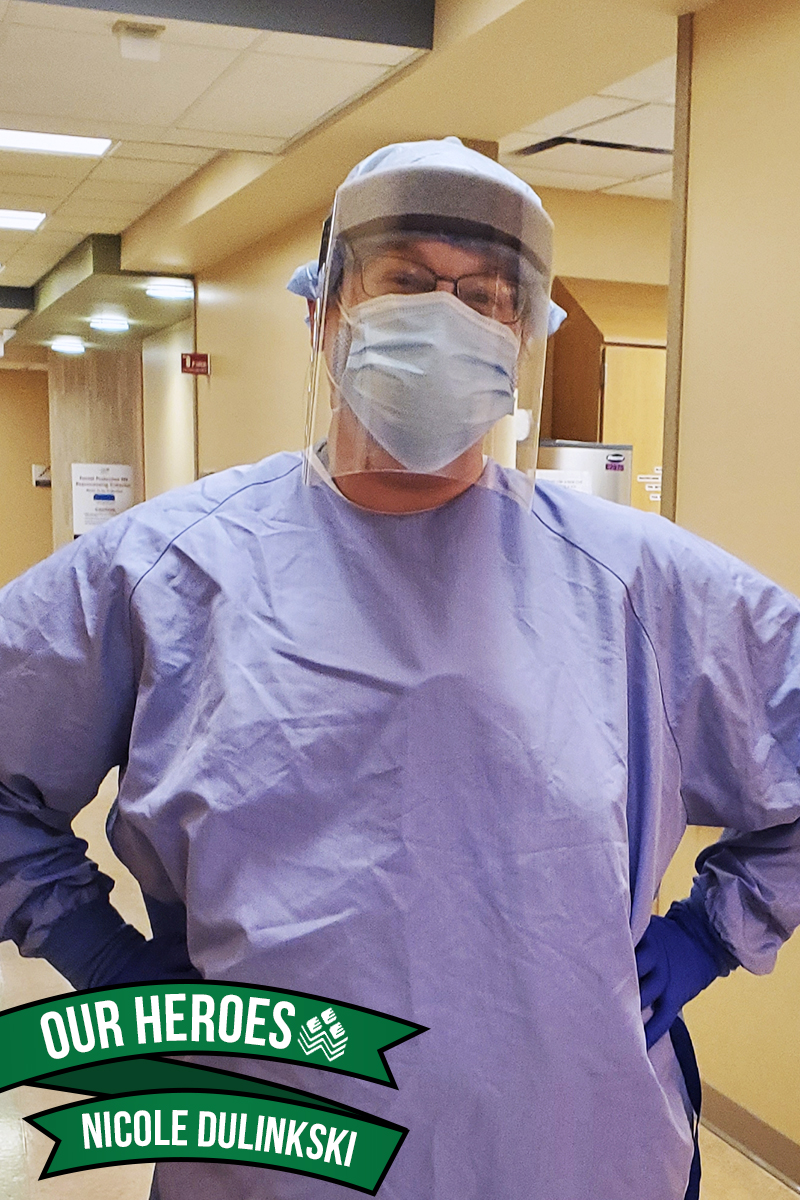 Nicole Dulinkski
Occupation/Title: Patient Care Technician
Place of Work: St. Joseph Mercy Hosptial-Ann Arbor
WCC Degree in Progress: Associate Degree in Nursing
Anticipated Graduation: 2021
How has your job changed?
Not too much has changed. Patients still need vital signs, lab work and to use the restroom, but it's just in more PPE now.
How has your life changed?
I'm worried every day if I am going to take this virus back to my house and to my family. The anxiety is the worst part about this time.
What is the hardest thing to deal with?
The hardest part is remembering all the steps to putting on the proper PPE. There are about 20 steps before you can even walk into the room and it is very uncomfortable and hot.
One thing you wish the public knew about healthcare workers?
Healthcare workers are putting their lives at risk to make sure that people get to eventually go home and see their families. It's hard work but we do it because we want to, not because we have to.
One thing you wish the public knew about COVID-19?
This isn't a joke. We need to make sure that we keep this pandemic from getting worse than it actually is. Stay home, stay safe and wash your hands!!
Scroll through more Our Heroes photos below. Read more Q&As with Our Heroes at wccent.edu/news/heroes.
We invite all WCC students and alumni working in healthcare, as a first responder or in other essential work roles to participate in "Our Heroes" by submitting a photograph, name, place of work, WCC program and year of graduation (or expected graduation) to WCC Director of Communications [email protected].