April 22, 2020 WCC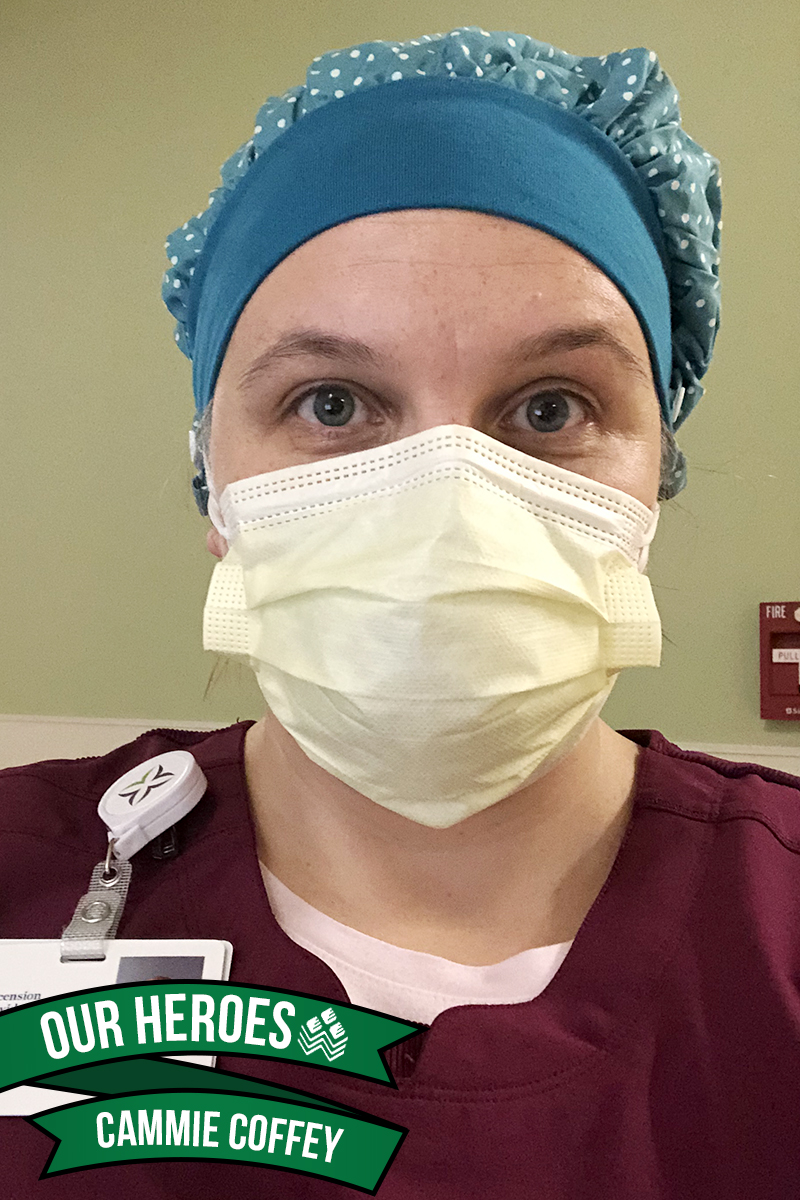 Cammie Coffey
Occupation/Title: Nursing Assistant
Place of Work: Ascension Crittenton Hospital
WCC Degree in progress: Associate Degree in Nursing
Anticipated Graduation: December 2020
How has your job changed?
I take vital signs, check blood sugars, collect specimen samples, help my patients with their activities of daily living, and support the nurses when they need assistance. The pandemic has changed the type of patients that we see. I usually work on a cardiac unit, but as units have shifted around and some have become COVID units, we've had to take on patients with diagnoses that we don't normally deal with. It's challenging, but we're all learning a lot right now.
How has your life changed?
A: Mostly it's exhaustion — physical, mental, and emotional exhaustion. Our workloads in the hospital are heavy in every way imaginable right now, and by the time I get home at the end of the day, I have nothing left in me.
Q: What is the hardest thing to deal with?
The hardest thing for me to deal with is seeing patients having to be in the hospital alone. Patients are lonely and scared and can't have their loved ones come visit. The absolute hardest thing is watching someone die alone. We do what we can to sit with them and hold the phone up to their ear so their family can talk to them, but in the end, we are the last people they see, and it breaks my heart.
One thing the public should know about healthcare workers?
Being a healthcare worker today is terrifying. You don't know what you're walking into when you walk through the hospital doors for your shift. You might take care of a patient for days before finding out that they tested positive for COVID-19 and although we are all being highly diligent about PPE, there are extra steps and precautions that need to be taken for COVID positive patients. Healthcare workers put themselves at risk every day so that patients get the care they need.
Scroll through more Our Heroes photos below. Read more Q&As with Our Heroes at wccent.edu/news/heroes.
We invite all WCC students and alumni working in healthcare, as a first responder or in other essential work roles to participate in "Our Heroes" by submitting a photograph, name, place of work, WCC program and year of graduation (or expected graduation) to WCC Director of Communications [email protected].