April 22, 2020 WCC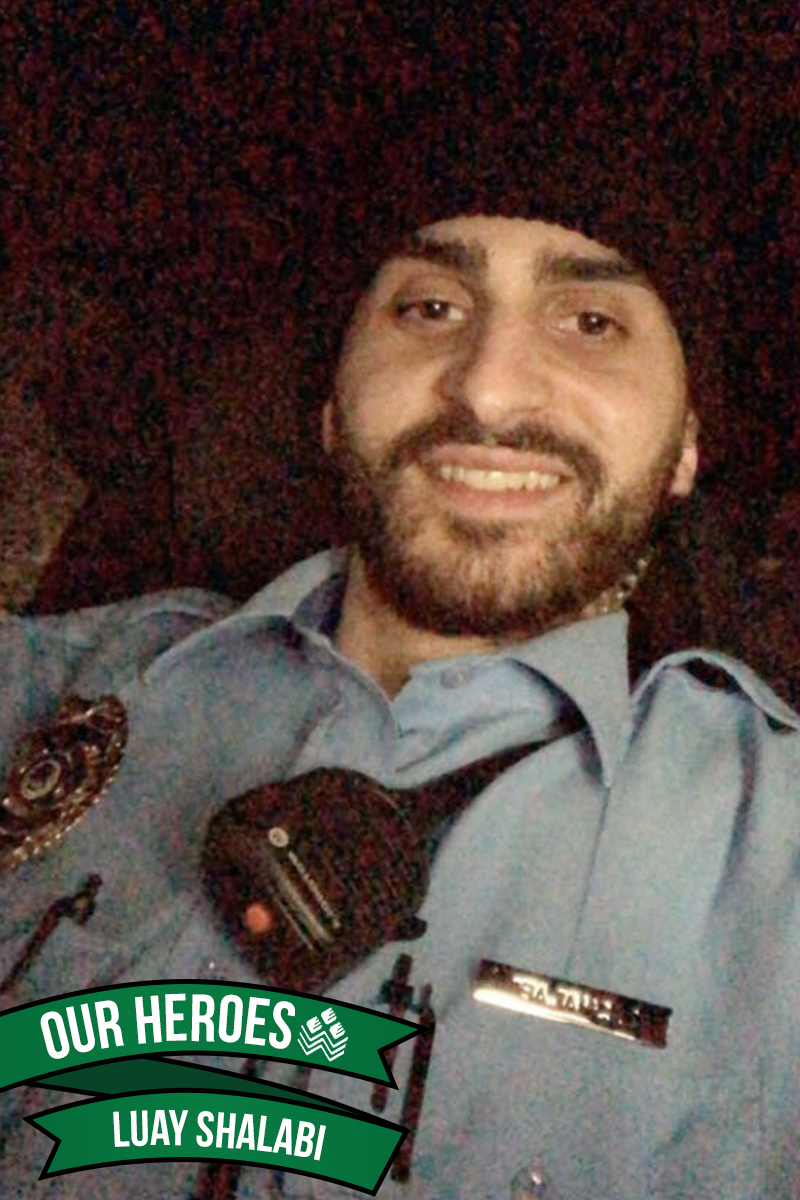 Luay Shalabi
Occupation/Title: Department of Public Safety and Security Housing Officer
Place of Work: University of Michigan
WCC Degree: WCC Police Academy
Year Graduated: 2017
How has your job changed?
As a housing security officer, my duties are to ensure the safety of the residents in the dorms. Whether a building officer or mobile unit, our primary functions are to do continuous property checks. Property checks are to ensure all doors are secure, and that non-residents or students are not entering the building. We also respond to any safety concerns, or problems that occur in the dorms. The most important task is to build community engagement with the residents. I always take it upon myself to engage with the residents and let them know I am here for their safety. We provide security services to the dorms 24 hours a day, 365 days a year.
My job at the moment has changed simply because a lot of residents have moved back home. We still conduct property checks of all buildings. Regardless if there are residents present, we must always check campus properties and make sure nonresidents are not in the building. We do have residents who are still on campus in two of our buildings. Most importantly we want them to know, regardless of the pandemic, they are still safe and we are here to help them in any way we can. The university always puts the residents and students as a priority, but in scary times such as now, we feel it is our duty to make sure they feel even safer.
How has your life changed?
It definitely is stressful, but within this line of work we always have to maintain the stress and put the students and community first. The university takes its employees' safety into great consideration. We were fitted for proper masks, and given training on how to wear the masks and avoid exposure. It is a definitely a team effort from hospital staff, housing staff, and the university police department. We have all come together and help each other as much as possible. You are only as strong as your weakest link, and the department works as a team. If any division is in need of help, our supervisors are quick to assist in any way possible. They also are practicing social distancing within the department. Officers are to respond to different offices for start of shift to avoid all of us coming into work as group.
I deal with the stress by looking at the bigger picture. In times of hardship, people need reassurance that everything will be OK. It is easy to watch the news and go into panic. As first responders, it is our job to control our emotions and the stress and provide a service to the community. For me, dealing with the stress is knowing that we will overcome this pandemic and being able to help as much as possible right now.
What's the hardest thing to deal with?
The hardest thing to deal with is not being able to be with my family. Luckily, we have FaceTime and I can still talk to them and see my family, which is better than nothing.
One thing you wish the public knew about COVID-19?
I wish the general public would understand that we must come together and do our part. Our part is social distancing. If you continue to go out in groups, that is the easiest way to spread the virus. We have to be considerate to others' health. We must be selfless right now, and truly unite and work together in order to beat the virus. If we can stay at home, and avoid going out as much as possible, we will lower the number of people potentially being exposed. Most importantly, we will lower the number of lives that will be lost.
We invite all WCC students and alumni working in healthcare, as a first responder or in other essential work roles to participate in "Our Heroes" by submitting

a

photograph, name, place of work, WCC program and year of graduation (or expected graduation) to WCC Director of Communications

[email protected]

.
Tags: OurHeroes, Police Academy