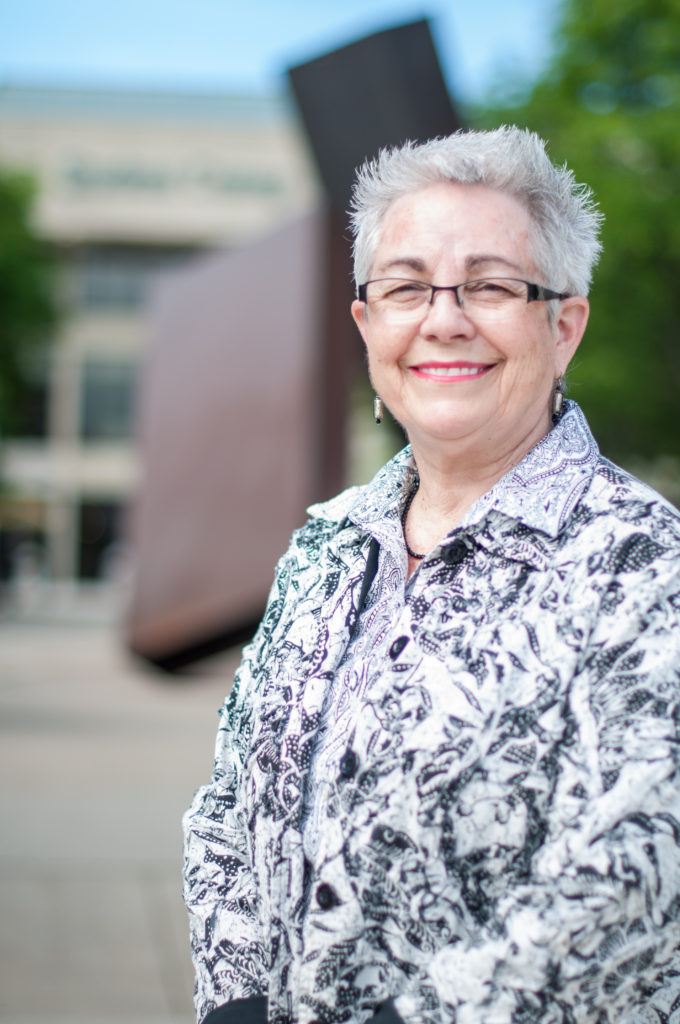 Liz Orbits has spent a lifetime serving the underserved. So, when the opportunity to help students and the community on a broader level presented itself, she was all in.
After serving on an interim basis for several months, Orbits was recently appointed to Dean of Student Support Services at Washtenaw Community College.
Previously, Orbits was manager of the Student Resource Center (SRC) at WCC, where she worked with a caseload of students, community groups to solicit funding, developed workshops to support at-risk populations and oversaw the college's food pantry.
Orbits holds a bachelor's degree in humanities from the University of Michigan and two master's degrees from Eastern Michigan University—one in educational psychology and the other in counseling. Liz is a licensed professional counselor and will soon receive her Ed.D. in community college leadership from Ferris State University.
"Community colleges are a big part of my value system," Orbits said. "They provide second chances for individuals who might not have had an initial opportunity to attend college. It's rewarding to work with diverse populations of students, especially the underserved and seeing students overcome challenges and reach their academic goals."
Orbits brings 10 years of knowledge and experience in academic advising, career counseling, case management and mental health services in university and community college settings.
In her new role, Orbits will oversee academic advising, personal counseling services, the SRC, the International Student Center, Learning Support Services, and the Adult Transition (GED preparation) program.
As SRC manager, Orbits worked to bring on a group of "dedicated and ethical" professionals who have made the center what it is today.
"The SRC case managers have been instrumental in showcasing the SRC's services by partnering with other departments on campus to provide events and workshops, as well as building community networks that the college can be proud of," Orbits said. "Most importantly, they have and continue to serve our students well."
Moving forward, there are a multitude of goals Orbits wants to accomplish as dean, including showcasing Student Support Services (Advising and Counseling, Career Services, Transfer Resources, etc.) to ensure that WCC students are connected to these services seamlessly.
Furthermore, she hopes to work directly with faculty to help them understand the significance of Student Support Services as it relates to student success, retention and completion. But, her main mission is to remain student-centered.
"Our students come first. Every decision we make impacts them," Orbits said. "Because of WCC's open-door policy, a lot of students find their self-esteem and family here and they find a new meaning in their lives. It's an honor to be a part of someone's success story."
By Princess Gabbara
Writer, Public Relations