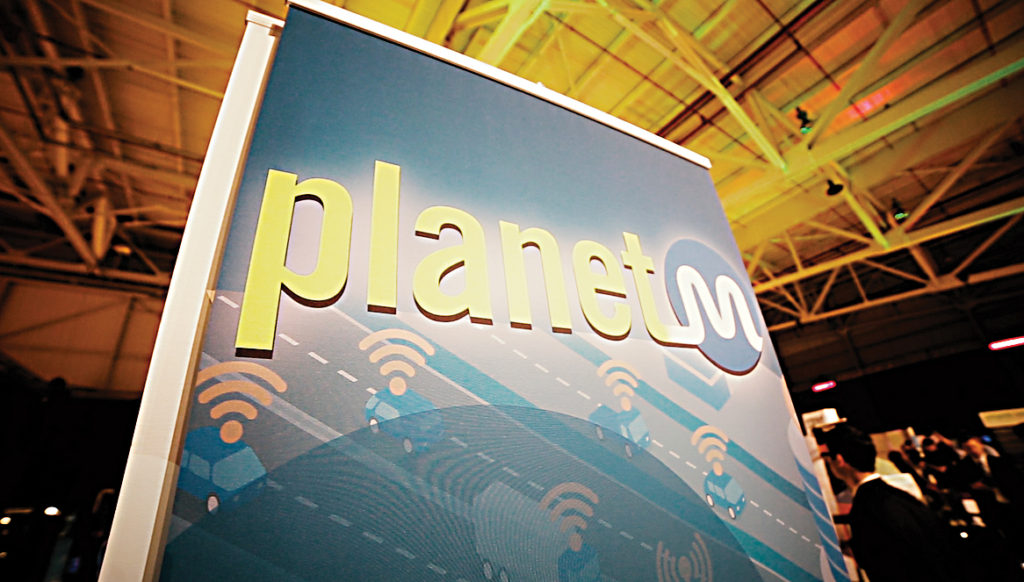 Two major events this fall are testament to Washtenaw Community College's position as a leader in the ever-evolving world of mobility and smart transportation.
The events were the World Mobility Leadership Forum held at Detroit Metro Airport and the ceremonial unveiling here of new state-of-the-art equipment that will enable the college to prepare students for much-needed skilled trades jobs.
WCC had more than just a seat at the table at the invitation-only World Mobility Forum. The college participated in an exhibition that was part of the Planet M display. Planet M is the initiative announced last May by Gov. Rick Snyder to position Michigan as the global leader in mobility innovation. It's a plan that essentially builds on the state's historic legacy of being the automotive capital of the world, moving it into the exciting future of how we get around. The campaign's tagline is "Michigan. Where big ideas in mobility are born."
Representatives from companies around the world and transportation-related institutes and agencies attended the two-day event. WCC was the only community college invited. On display from WCC was its shiny 2016 Ford F-250 Crew Cab vehicle equipped with the latest production driver assisted technologies, including a Dedicated Short Range Communications (DSRC) unit. The DSRC unit was installed by technicians, including a WCC student, at the University of Michigan's Transportation Research Institute (UMTRI) and used to communicate vehicle speed and location information to Ann Arbor test sites as part of a "connected" vehicle study.
In addition to the "connected" vehicle, WCC set up a monitor, running a continuous video loop about intelligent transportation systems and the skills that will be required to build and service these new technologies — skills being taught at WCC.
"This is an exciting time with outstanding opportunities for students and career seekers to choose a career path into the emerging mobility cluster of transportation and automotive industries," said Al Lecz, director of the WCC Advanced Transportation Center. "Science, Technology, Math and Engineering (STEM) skilled technicians and engineers will continue to be in high demand to develop and produce a wide variety of innovative products that will operate in a transformed roadway infrastructure of safer Intelligent Transportation Systems and smart cities."
The mobility conference was one of two significant events that opened the 2016-2017 academic year. Earlier in September, Gov. Rick Snyder was on hand for the unveiling of new state-of-the-art equipment purchased through a $4.4 million grant from the Michigan Community College Skilled Trades Equipment Program (CCSTEP).
While the equipment enables the college to train students for the much-needed jobs in skilled trades, it also plays a role in the college's Advanced Transportation Center.
Brandon Tucker, WCC Dean of Advanced Technologies & Public Service Careers, sees a tie between the machine tool technology and intelligent transportation systems.
"With the addition of this state-of-the-art equipment, our students will have exposure to the latest technologies that are being used out in industry," Tucker said. "We are now able to bring together advanced manufacturing and automotive servicing to apply future concepts today. At the intersection of intelligent transportation lies this convergence and our students will be uniquely equipped to directly into the workforce and make an impact."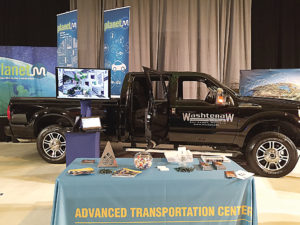 IN THE GAME
Washtenaw Community College has partnerships with the following mobility and smart transportation organizations:
MICHauto, the Detroit Regional Chamber.
Planet M, State of Michigan led coalition of industry, education and government fostering Michigan as the global center for mobility.
The University of Michigan Transportation Research Institute (UMTRI), the UM umbrella organization committed to research in many areas leading to safe and sustainable transportation.
UM Mobility Transformation Center (MTC), which includes
Mcity, the University of Michigan's 32-acre site that simulates urban and suburban environments for connected and autonomous vehicle tests.
The American Center for Mobility (ACM), the 335-acre site at the old Willow Run industrial location that will provide additional testing for autonomous and connected vehicles in a setting that allows for higher speeds and interaction with rail and flight.
Square One Education Network, a multi-region K-12 program that introduces students at an early age to STEM (Science, Technology, Engineering and Math) courses, including innovative team projects in vehicle design, light weighting, and vehicle connectivity (V2X).
The Center for Automotive Research, including its regional Connected and Automated Vehicle Workgroup.
Michigan Alliance for Greater Mobility Advancement (MAGMA), an industry, education and government mobility talent focus group.
MDOT, the Michigan Department of Transportation, Connected and Automated Vehicles.
The Mobile Technology Association of Michigan (MTAM).
By Susan Ferraro, APR
Director of Media Relations