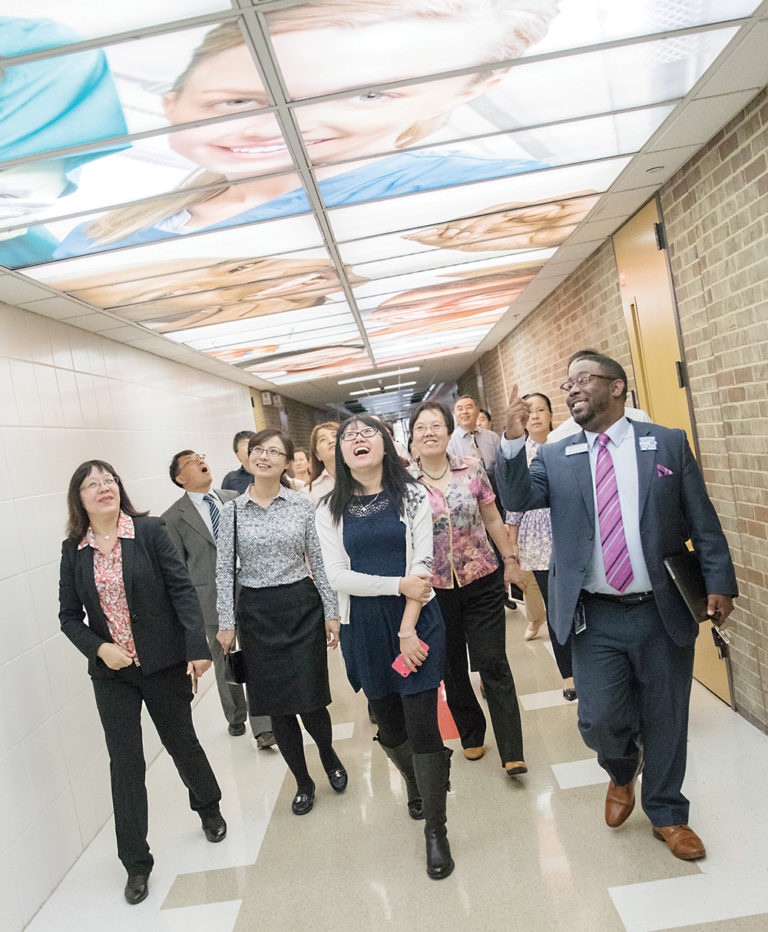 A group of 20 faculty members and administrators from Tianjin Normal University in Tianjin, China, toured the Washtenaw Community College campus on September 25.
The delegation made stops at WCC, the University of Michigan and Columbia University while visiting the United States. They were seeking insight on developing innovative curriculum and classroom techniques, providing student support, and serving high school students on a college campus.
WCC President Dr. Rose B. Bellanca, Vice President of Student and Academic Services Linda Blakey, Dean of Washtenaw Middle Technical College Karl Covert and Executive Director of Institutional Effectiveness, Planning and Accreditation Julie Morrison each addressed the delegation.
WCC Dean of Health Sciences Dr. Valerie Greaves and Dean of Advanced Manufacturing & Public Service Careers Brandon Tucker then led the group on tours of the college's hands-on classroom areas, including the Surgical Tech operating classroom, the Nursing simulation labs, child care classrooms, welding labs, Advanced Manufacturing lab and 3D printing lab.
The meeting was arranged by Dr. Louis Yen, the associate director of the Confucius Institute at the University of Michigan. Yen occasionally brings visitors from China interested in learning about community colleges to the WCC campus.