A new student support program offering scholarship opportunities is encouraging Washtenaw Community College students to pursue four-year degrees in science, technology, engineering and mathematics (STEM).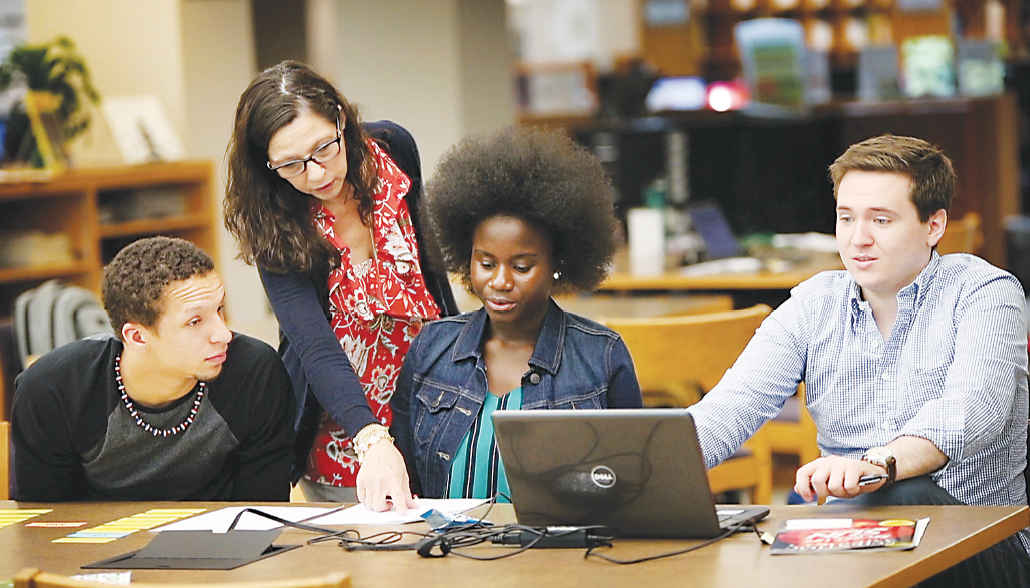 The STEM Scholars Program opens doors for internships, research opportunities and mentoring support, among other benefits, increasing the likelihood of participants getting into a STEM program at nearby universities, according to Susan Dentel, the coordinator of the WCC STEM program.
"The STEM Scholars Program truly supports students and helps to facilitate their success at both WCC and the university," said Dentel, a WCC life sciences faculty member.
(VIDEO: Meet some students in the STEM Scholar Program)
The program will officially kick off its first year in the fall semester, but the first cohort of 26 students was on campus for a summer intensive portion, learning social and academic skills. The students range in age from 17 to 39, and are studying engineering, physics, biochemistry and informational science.
Scholarships range in amounts up to the total cost of attending WCC, Dental noted. The program is funded in part through the National Science Foundation's multi-million dollar LSAMP and S-STEM grants.
According to the Economics & Statistics Administration, STEM occupations are projected to grow by 8.9 percent by 2020, compared to 6.4 percent growth for non-STEM occupations. The same data revealed STEM workers earn approximately 29 percent more than their non-STEM counterparts.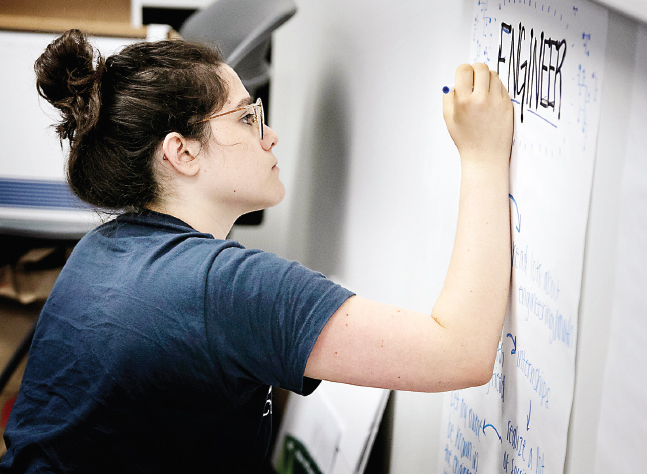 Scholar Ambyr Cook, 30, has several years of building administration and facilities management roles on her resume. She enjoyed the industry, but eventually felt a change was needed.
"(The jobs were) something I just wasn't passionate about," Cooke noted. "And then I kind of prayed about it. What should I do differently? I never wanted to go to college for something I wasn't interested in."
The turning point for the Lincoln Park resident was when she created a website for a friend and felt "enthused." Cook decided to pursue a career in computer sciences with a focus on Java programming and, after reviewing multiple schools that offer similar degrees, she enrolled at WCC for the Fall of 2015.
Creating websites wasn't a new feat for Cook. Growing up in a rough neighborhood kept her indoors at the computer a lot, she recalled. She's self-taught in HTML scripts and coding, and made websites that revolved around her interests like photography, anime and drawing.
Cook has set her eyes on doing an internship where she can build websites – possibly for non-profits – after graduating from Washtenaw Community College. She envisions operating her own business one day. The STEM Scholars Program is helping her reach those dreams.
Many of the scholars learned about the program, like Cook, via an email blast.
But Alicia Schmidt found out a different way.
The 2018 Ypsilanti high school graduate was one of the 300 people attending Washtenaw Community College's Campus Explore event in November. She'd taken the hands-on session for creating edible DNA strains, which Dentel was assisting with.
They struck up a conversation during the "Have Your DNA and Eat It Too!" session, which ended in Dentel handing Schmidt a brochure and encouraging the recent graduate to check out what the STEM Scholars Program offers.
The program so far has helped her narrow down her career options.
"I've always been a problem solver," the Ypsilanti resident explained. "I've always kind of looked at things and asked, 'How can I improve this; how can I take this apart and put them back together.' I was stuck between both engineering and surgery."
Admittedly not a mathematics whiz – a trait she initially believed all engineers needed to excel in –, Schmidt said the scholars program, "encouraged me to come out of my shell and say 'I can do this. I can be an engineer if I want to.'"
The STEM Scholar Program has also been a huge boost for Emijoel Lantigua as he's overcoming the struggle to complete school.
"I just feel that there are more people on my back supporting me," the Albany, New York native explained. "With this program, you actually have people with the same goals trying to take the same steps – if not steps that are aside or similar – that are pushing you to be great … (the cohort) is really accepting and that's new to me, coming from where I'm from."
The current Ypsilanti resident started taking classes at WCC in 2014. He's now set his sights on an electrical engineering degree with a minor in sound engineering.
The consensus among the students is clear: The STEM Scholars Program lays the foundation for building their network, and improving study tactics and life skills, but also creates a community.
"The community college environment can be sporadic because of commuting and schedules, and their effect on social interactions and building community. This program will help students have a 'home group' on campus," Dentel explained.
Additionally, because the cohort has students in "cousin" areas of discipline, like natural and physical sciences, and engineering and computer/information sciences, the program allows for the students to work with one another – a task that will likely be required of them in future academic programs and careers.
The long-term vision for the grant-funded program is to be self-sustainable and continue for quite a while into the future, Dentel said. The award allows the program to run for a minimum of five years.
Applications for the 2019 cohort are available at wccnet.edu/stemscholars.
Tags: August 2018, On The Record, STEM, STEM Scholars Program, ousearch_News_On The Record