June 3, 2019 Richard Rezler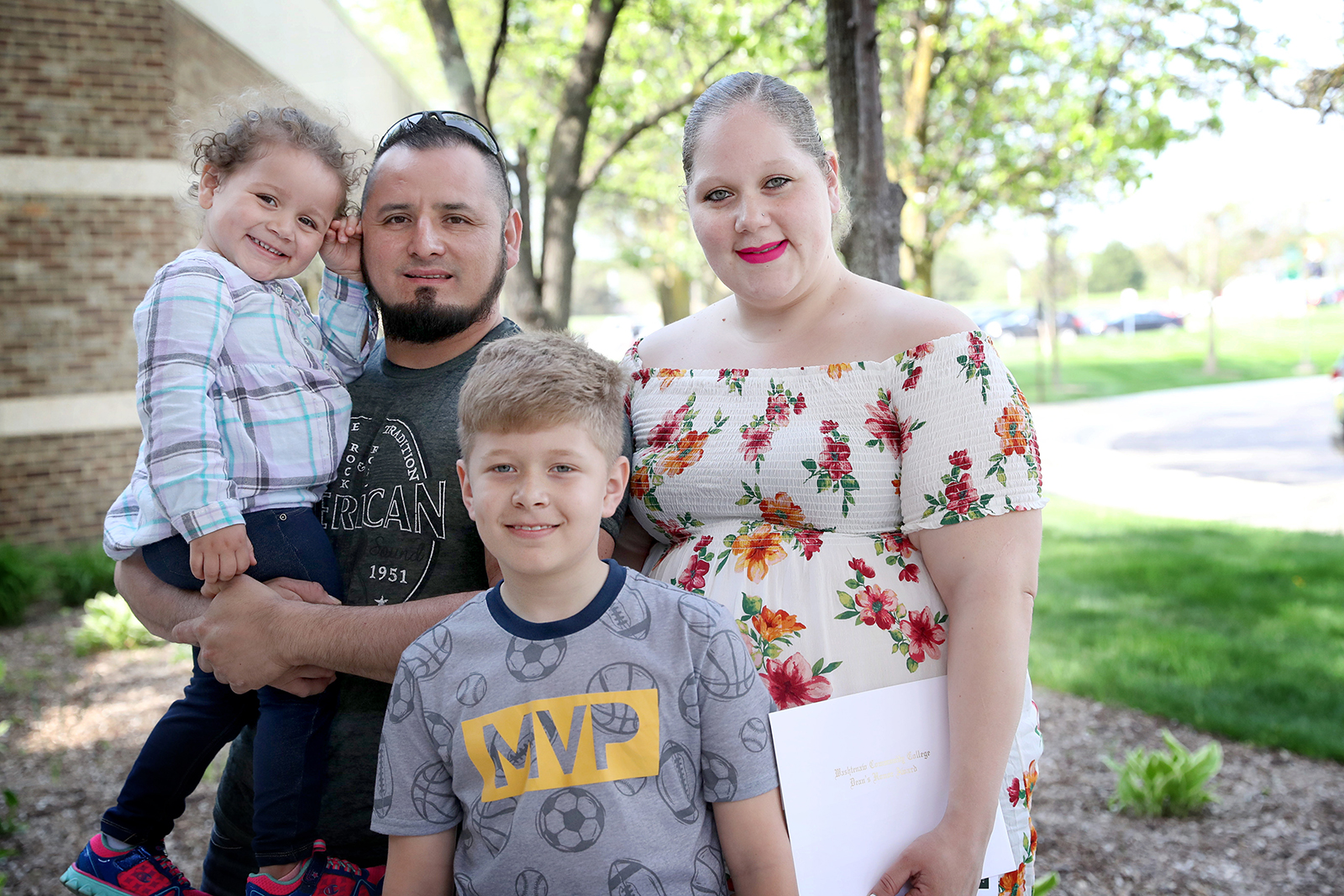 Mia Guzman had a well-deserved, celebration-filled week in mid-May. It started with Mother's Day on Sunday, May 12 and concluded with the 2019 WCC Commencement Ceremony on Saturday, May 18. In between, her son Christian (pictured) turned 10 and she picked up her honors graduate certificate at the Spring Honors Convocation after completing an associate degree with a 3.7 GPA.
Guzman is the mother of three, with a fourth child due in August. Brielle (pictured) was just 3 1/2 months old when Guzman entered the Radiography program at WCC, adding the equivalent of a full-time job on top of the demands of parenthood and her regular job as a perioperative technician at the University of Michigan C.S. Mott Children's Hospital.
In her final semester, Guzman put in 32-hour weeks at her clinical rotation at John D. Dingell VA Medical Center in Detroit and 30 hours of night-shift work at Mott.
"Juggling everything was not easy, and I'll admit that sometimes I felt like I was not the greatest mom in the world," Guzman said. "It was draining and exhausting, but I had a lot of support from my mom and my husband."
Pedro Guzman said he "couldn't be more proud" of the work his wife put into her education and the positive example she set for her children. Her oldest, 11-year-old Hayleigh, is not pictured.
"She would get home from work at midnight and I'd tell her she needed to get some sleep, but she would stay up and study – sometimes until 2 or 3 in the morning," Pedro Guzman said. "We were all sacrificing and sometimes I'd be really tired at the end of the day – but how could I complain when she was working so hard?"
And all the hard work is not over yet! Guzman said that after finding work in the field, she plans to return to WCC to pursue a post-associate certificate in Magnetic Resonance Imaging (MRI) or Computed Tomography (CT).
Tags: Graduation, June 2019, Mia Guzman, On The Record, Radiography, ousearch_News_On The Record