August 20, 2019 Richard Rezler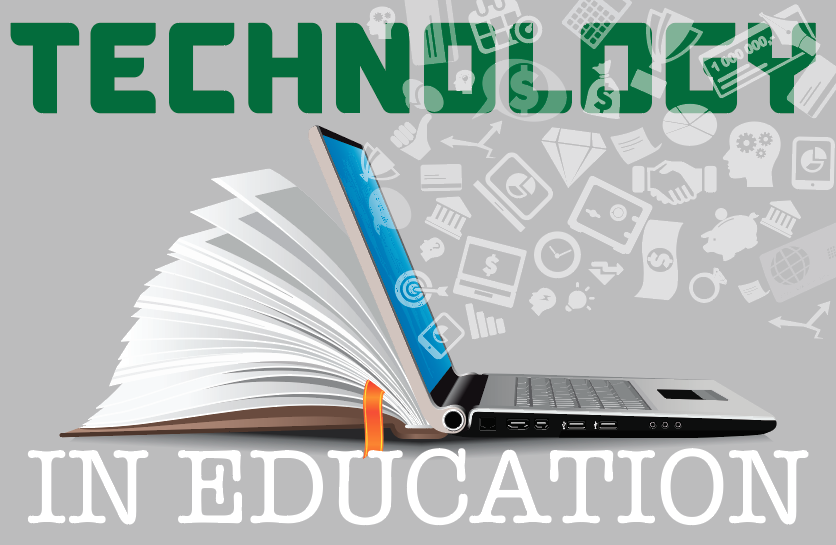 Ten years ago, Peter Baccile, Executive Director of Online Learning, Education & Media Technology Services at Washtenaw Community College, was working in K-12 education and planning for the year 2020 by forecasting where technology would go.
Like many forecasts, he got some things right — like the partnership between Google and Apple on augmented reality glasses — and some things wrong — like Microsoft beating them both with the Hololens, an even more innovative product.
What strikes Baccile now about that 2020 technology forecast is how much faster technology actually moves today.
"Advancements in technology that took 10 years to achieve previously will now only take five," he said. "Therefore, it is critical that every decision is looked at in a three-to-five-year window, so we can position ourselves today to succeed as the landscape changes."
THE ARRIVAL OF GENERATION Z
One change that is making major waves in higher education is the arrival of Generation Z.
Born in the late 1990's and early 2000's, this group of students has now reached college age and is the first generation that has never known a world without a dependence on mobile devices.
The ubiquity of technology in their lives naturally influences how they communicate and learn.
"We've established a mobile-first development philosophy to meet our students where they are," Baccile said. "More than half of our students are consistently accessing coursework via mobile."
Generation Z expects everything to happen online, immediately. That includes education, or at least the ability to access all the tools and information necessary for their classes. They have also grown up during a time of online algorithms and have grown accustomed to information being tailored specifically for them.
One way WCC is working to address the needs of these students is through DegreeWorks, an online degree-planning tool that helps students stay on-track by showing them what courses they have already completed and what courses they need to complete to graduate.
A more recent introduction to the campus is the WCC Safe mobile app developed by WCC Public Safety to promote and address student safety.
Features of the app include the ability to report a crime or safety concern by text, phone or chat, a mobile "BlueLight" that simultaneously sends the student's location and calls public safety, and even a virtual walk home that allows users to send their location to a friend who can make sure they get where they are going safely.
NEW TECH ON CAMPUS
As part of the college's continual effort to remain current with technological trends in education, students in the Nursing Concepts III class recently tested Microsoft HoloLens glasses and Insight Heart app.
With the flick of their fingers, students could open the human heart floating in front of them. Through a combination of similar hand movements and voice commands, the holographic heart moved — and annotations appeared — to display exactly what happens inside the heart during different cardiac dysrhythmias, such as atrial fibrillation and myocardial infarction.
After a short lesson using the latest in augmented reality (AR) technology, WCC nursing student Alexis LeBlanc was able to differentiate cardiac dysrhythmias on the monitors connected to the simulated patient in another lab.
"Augmented and virtual reality (VR) allows educators to create and utilize technology to better portray real-life scenarios; there's software that has capabilities to create a certain environment that might be difficult to simulate in real life," said WCC Health Services Lab Coordinator Benjamin Morhan, who administered the nursing student training session.
"Basically, AR and VR can make the impossible possible. And that experience will complement the education of our students by giving them new ways of learning."
Baccile's group has worked with multiple academic departments to test and begin implementing augmented reality, virtual reality and virtual speech applications into courses.
"AR/VR will continue to play a major role and will further be defined by the industry as we determine best practices and uses in the classroom," Baccile said.
"Ten years ago, the iPhone and Androids were in their infancy. Only 25% of people owned smart devices. Now practically everyone does. We have to prepare for the same thing happening today in AR/VR."
Naturally, adapting AR/VR technology into multiple classrooms will require a significant investment to integrate into the college's information technology infrastructure, which already includes more than 3,500 computing devices and over 450 separate software applications.
According to Baccile, WCC is continuing to build its technology resources by cooperating with other higher education institutions and corporate partners, and the college is working with faculty and deans to identify areas to pilot the introduction of new technology.
Tags: Augmented Reality, August 2019, Nursing, On The Record, Online Learning, Peter Baccile, Technology, ousearch_News_On The Record