August 8, 2020 Rich Rezler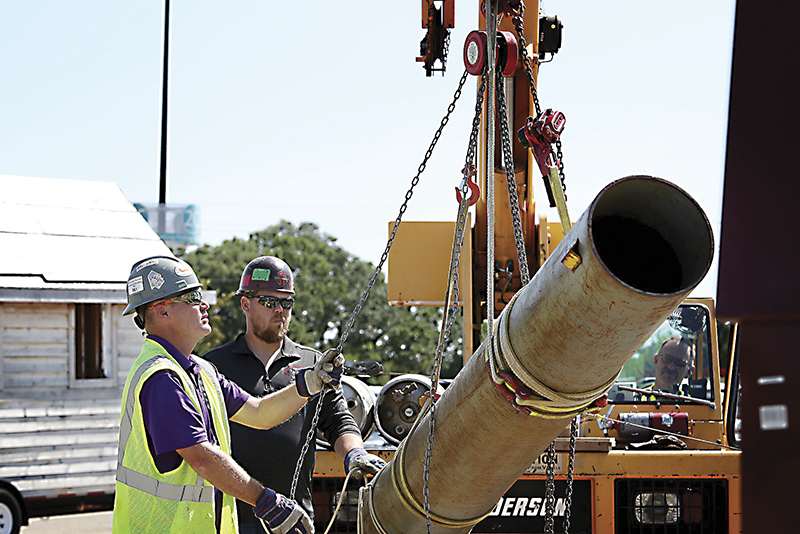 For the first time in more than 30 years, the United Association of Journeymen and Apprentices of the Plumbing and Pipefitting Industry (UA) will not be on the Washtenaw Community College campus in August for its Instructor Training Program.
While the college will miss out on the excitement generated by thousands of attendees at the annual event — and the community will miss its estimated $8 million impact on the local economy — WCC staff is continuing to help the international labor union's members be among the best-trained in the building trades industry.
The UA was already focused on updating its training methodologies before the COVID-19 pandemic struck. When the outbreak started limiting face-to-face training at locals across the United States and Canada, "that kind of forced us into moving a little quicker," said UA Registrar Cathy Merkel.
In fact, WCC Dean of Skilled Trade Training Marilyn Donham and members of her team were in Dallas in mid-March to train UA instructors how to use Blackboard, the college's online learning tool, when the World Health Organization declared the global coronavirus crisis to be a pandemic and the first shelter-in-place orders were declared.
"The news broke about the first U.S. deaths when we were on our way home," Donham said. "As soon as we were home, it was a mad rush to help the instructors start utilizing what they had just learned. Local UA Training Centers across the country were being shut down and, due to Department of Labor regulations, apprenticeship classes still had to be taught.
"While the college was busy moving its own classes to alternate delivery, we were also supporting the UA in this crisis and helping to put hundreds of their classes online. Since that time, we have created thousands of classes and, as fall approaches, requests are again on the upswing."
That work includes creating online modules under the direction of James Pavesic, UA Director of Education and Training, that would have been part of the 2020 Instructor Training Program (ITP) at WCC on August 14-20.
Because it takes a multi-year commitment to the program for a UA member to become a UA Certified Instructor — and, in many cases, earn a WCC associate degree — the union didn't want its candidates to fall behind. Twenty different ITP classes were ready to go by June 8 and more than 400 UA Instructor students filled the online classes.
"We were very excited about WCC stepping up quickly and getting this online," Merkel said. "Of course we're all devastated that we won't be coming to campus this summer — we'll all miss our time in Ann Arbor and that camaraderie forged in a more casual atmosphere after classes — but we're making the most of the situation."
Merkel said that as the country begins to open up again, the online resources developed may be utilized a little less, but having them available is a benefit to the UA. And she doesn't expect online learning to replace the Instructor Training Program at WCC any time soon.
"People want to get back," she said. "I think 2021 is going to be huge."
Tags: August 2020, Online Learning, United Association, ousearch_News_On The Record