Meet President Bellanca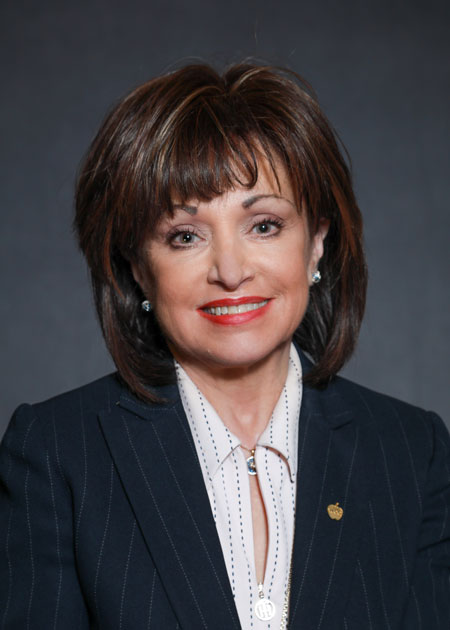 Dr. Rose B. Bellanca is the President and CEO of Washtenaw Community College in Ann Arbor, Mich. In this position, she is responsible for the organization, administration and strategic direction of the college, which serves more than 100,000 students and community members a year, employs nearly 1,500 full- and part-time employees, and has an operational budget of more than $100 million. Dr. Bellanca has more than 20 years of executive leadership in higher education. Prior to coming to Washtenaw Community College, Dr. Bellanca was the President of Northwood University's West Palm Beach Campus, the President of St. Clair Community College and the Provost of Macomb Community College. She is the fourth president to lead Washtenaw Community College, since its inception in 1965.
Read more about President Bellanca.
Shaping Our Future
The findings and priorities presented in the WCC 2012-2015 Strategic Plan are the result of a comprehensive examination of forces and factors that will influence the development of the College in the foreseeable future. Multiple sources of information were used to frame priorities, including documents and reports describing regional trends; a series of external and internal conversations between November 2011 and February 2012 focused on stakeholder perceptions of the College; and interviews with selected individuals. View the WCC's Strategic Plan Summary for 2012-2015.
Progress Updates:
Community Connections
President Bellanca lends her expertise as a valued member of organizations that serve the business and educational communities locally, regionally, and nationally, including:
Southeast Michigan Council of Government's Economic Development Taskforce and Education Reform Taskforce
Workforce Intelligence Network
Economic Impact
WCC plays a significant role in the local economy and is a sound investment from multiple perspectives. Students benefits from improved lifestyles and increased earnings. Taxpayers benefit from a larger economy and lower social costs. Finally, the community as a whole benefits from increased job and investment opportunities, higher business revenues, greater availability of public funds, and an eased tax burden.
In the news
Detroit News Story Featuring WCC's ATC Programs/ "Motor City Grows As Tech Talent Hub"
Dr. Bellanca Profiled in Crain's Detroit Business Women in Leadership Series