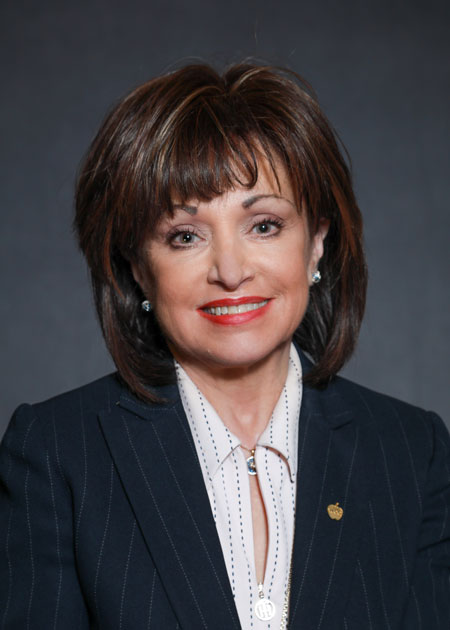 Dr. Rose B. Bellanca is the President and CEO of Washtenaw Community College in Ann Arbor, Mich. In this position, she is responsible for the organization, administration and strategic direction of the college, which serves more than 100,000 students and community members a year, employs nearly 1,500 full- and part-time employees, and has an operational budget of more than $100 million. Dr. Bellanca has more than 20 years of executive leadership in higher education. Prior to coming to Washtenaw Community College, Dr. Bellanca was the President of Northwood University's West Palm Beach Campus, the President of St. Clair Community College and the Provost of Macomb Community College. She is the fourth president to lead Washtenaw Community College, since its inception in 1965.
Dr. Bellanca is a highly energetic, committed and visionary educational and business leader with a passion for teaching, student learning, professional development and organizational growth. She is an advocate for partnerships and innovative programs that provide education, enrichment and economic development opportunities to the community she serves. With executive leadership experience in higher education, K-12 and business and industry, she excels in strategic planning and implementation, leadership and team development, public and community relations, public and private fund raising, personnel and labor relations, and teaching, learning pedagogy and curriculum development with a focus on student success, retention and persistence.
Under her leadership, WCC has maintained steady college enrollment during a period of national decline, and she has implemented numerous innovations in teaching and student services to respond proactively to the disruptive forces in higher education. She has led seven successful public millage campaigns and has raised millions of dollars in private fund raising, most recently raising more than $15 million in scholarships and grants, including a successful $8.5 million private fundraising campaign within a twenty-month period. In August 2016, Washtenaw County voters passed a ten-year, $12.5 million millage renewal, with 70.4% voter approval.
A strong advocate for the skilled trades, Dr. Bellanca is the first in her family to attend college. She has helped to develop apprentice and pre-apprenticeship programs that lead students to a career where they can earn while they learn. During summer months, Washtenaw Community College hosts instructor training for three international unions on campus – the United Association of Journeymen and Apprentices of the Plumbing and Pipe Fitting Industry of the United States and Canada (UA), International Association of Bridge, Structural, Ornamental and Reinforcing Iron Workers, and Operative Plasterers' and Cement Masons' International Association (OPCMIA). Combined these three unions bring more than 3,500 instructors and staff to WCC providing an economic impact to the area of more than $12 million.
Her international experiences include working with higher education institutions in China, Germany, Guatemala, Canada and Qatar.