October 25-29, 2021
Find your path. Love your job. Explore your possibilities during WCC's Liberal Arts Week.
Join us for WCC's Liberal Arts Week, October 25-29!
---
Keynote Speakers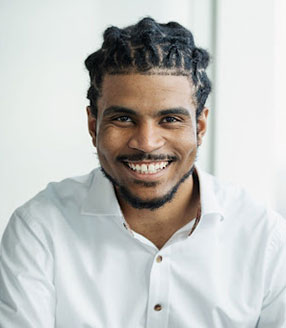 Christopher Shepherd
Christopher Shepherd is a consultant for the Boston Consulting Group (BCG). The Boston Consulting Group is a global management consulting firm with over 80 offices in 48 countries. The firm advises clients in the private, public, and not-for-profit sectors around the world.
He started as an Associate at BCG, which is essentially a business analyst. As a consultant, he primarily partners with his clients to accomplish their strategic and/or business goals. Recently, he has focused on marketing and has helped brands launch social media and Google search ad campaigns to sell products. He has also assisted in hiring and training marketing teams while working with several marketing agencies across the country. So far, he has worked with clients across industries like restaurants, retail, telecom, and even fashion.
During the 2020 election, he took a roughly year-long break from working at BCG to help advise the Southern Poverty Law Center (SPLC) on how to strategically accomplish their goals of reducing social inequality and creating a more just and equitable society.
Mr. Shepherd holds a B.A. degree from the University of Michigan, majoring in Politics, Philosophy, and Economics - with a focus in education policy. He grew up in Ann Arbor, MI, where he attended Skyline High School. He is the oldest of three children. He currently resides in Atlanta, GA.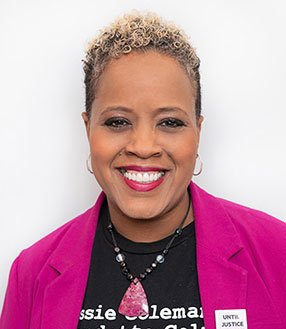 Yodit Mesfin Johnson
Yodit Mesfin Johnson (she/her), mother, poet, strategist, and champion for human rights and social change. Yodit thrives in building community around the questions that matter most: how can we unlock the potential and possibility needed to radically transform our communities, see the ecosystem and the whole, and design and act in ways that bend the long arc of history towards balance and harmony?

She's been working at the intersections of racial & economic justice and liberatory practices for women and black, indigenous and other people of color for nearly two decades. Full-time, Yodit serves as President & CEO of Nonprofit Enterprise at Work (NEW) where she stewards the organization's mission and vision alongside the staff and board. She is a masterful facilitator of dialogue with individuals, organizations, and communities of people who wish to explore anti-racist practices, racial equity & justice, and dismantling white supremacist patterns within themselves, their organizations, and their communities.

Yodit stands firmly on the belief that there is no greater antidote for hate than love and liberation.

She is founder of a boutique consulting practice and a nonprofit, Black Men Read (BMR). BMR is a storytelling program for youth that uplifts black men, all children, and the powerful stories of the african diaspora. The program partners with local Black men to disrupt their near erasure in schools and the myth that they are not engaged in their families and communities. BMR's vision is that Black children feel seen, valued and a deep sense of belonging that catalyzes a lifelong love of learning.
Madison Rally
There's a good chance you've already heard Madison Rally somewhere. While currently the Promotions Director for Cumulus Media Ann Arbor and co-host of 102.9 W4 Country's Breakfast with Bubba show, Madison originally hails from Grand Rapids, went to school at Michigan State University, and has worked at various radio stations in the Grand Rapids, Lansing, Detroit markets. Madison started as an intern in radio, taking any and every opportunity that came her way and using the skills set she gained in her Liberal Arts courses to work her way up in her professional career. Oh, and she's done TV too, working behind the scenes at WILX in Lansing. She's also a painter, photographer, and graphic designer. As Madison's career showcases, courses in the Liberal Arts can take you anywhere and everywhere!
---