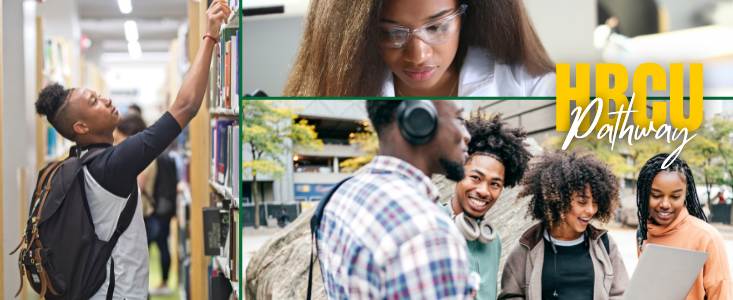 The HBCU Pathway is designed to assist students in preparing to transition seamlessly from high school to an Historically Black College & University (HBCU) upon completion of their associate degree at WCC.
Our primary goal is to keep college tuition affordable for students and families while providing an opportunity that ensures a sense of belonging. Pairing WCC's low-cost tuition rates with an affordable HBCU tuition will help minimize the overall cost for students completing college.
More than 19,000 students enroll at WCC annually to receive one of the best overall values in higher education. Whether you're interested in online or in-person courses, we have the educational resources and renowned faculty to provide everyone a high-quality, impactful education.
Washtenaw HBCU Day
Details for 2024 HBCU Day will be announced at a later time. Please reach out to the Office of Diversity & Inclusion for further information at [email protected].
Interested in discovering more, complete the form that best fits your interest:
"WCC prepared me for Morehouse College by offering rigorous courses and practical student leadership opportunities. A person who has been educated at WCC and an HBCU is destined to make a positive impact on the world."
- DeVaughn Swanson
Program Benefits:
Guaranteed admission into most partner schools
Access to in-state tuition & scholarships at several partner schools
HBCU campus tour(s) & peer activities
Completion and acceptance of general education requirements upon transfer
Eligibility Requirements:
Must be enrolled or admitted at WCC
Submit complete HBCU Pathway interest form
Participate in program events and activities
Partner Schools: