You have many options to get to WCC: our location between Ann Arbor and Ypsilanti is convenient to public transportation and the Border-to-Border bike trail. We also have plenty of free parking if you prefer to drive to campus. Visit the Student Resource Center if you need bus tokens or passes and the Student Emergency Fund (SEF) for other assistance with transportation costs.
Take the bus
Avoid the hassles of traffic by riding Ann Arbor Area Transportation Authority (AAATA) buses.
WCC offers reduced price 30-day AAATA passes at the Cashier's Office on the second floor of the Student Center. These passes, which cost $52, provide unlimited rides on all of TheRide's fixed-route buses for 30 consecutive days, starting from the first day you use it - no matter when you buy it.
Get more information about taking the bus:
Accessible transportation
A-Ride is an accessible transportation service for people who cannot ride regular AAATA buses because of a disability. AAATA operates the service, which uses vehicles such as lift vans and taxis. You must have an AAATA ADA Eligibility Card to use the service.
WCC's main campus has 3 boarding and drop-off locations:
AAATA bus stop, in front of the Student Center building

Gunder Myran, between the Gunder Myran and Family Education buildings

Morris Lawrence, in front of the building
To schedule a ride:
Call AAATA at 734-973-1611 (TDD 734-663-5994).

Tell AAATA which stop you want
For more information, call AAATA at 734-973-6500 or visit the AAATA website .
Ride your bike
Riding your bike to school is a great way to save money on gas, get some exercise, and help the environment. WCC is conveniently located on the Huron River Greenway Border-to-Border Trail . WCC is also designated as bike friendly campus by the League of American Bicyclists and one of the only community colleges in the country to receive this designation.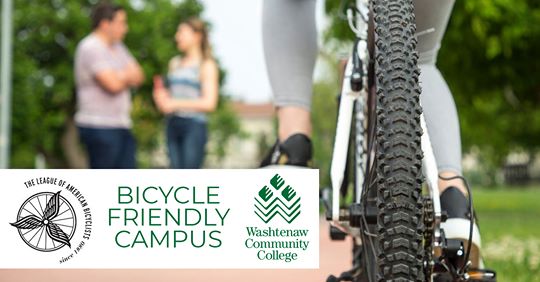 New to commuting by bike? Feel free to contact the WCC bike ambassadors to connect up with other riders at [email protected] .
Carpool with Southeast Michigan Commuter Connect
Commuter Connect is a free, easy, and secure way to find partners for carpools to WCC. It covers the counties of Livingston, Macomb, Monroe, Oakland, St. Clair, Washtenaw, and Wayne.