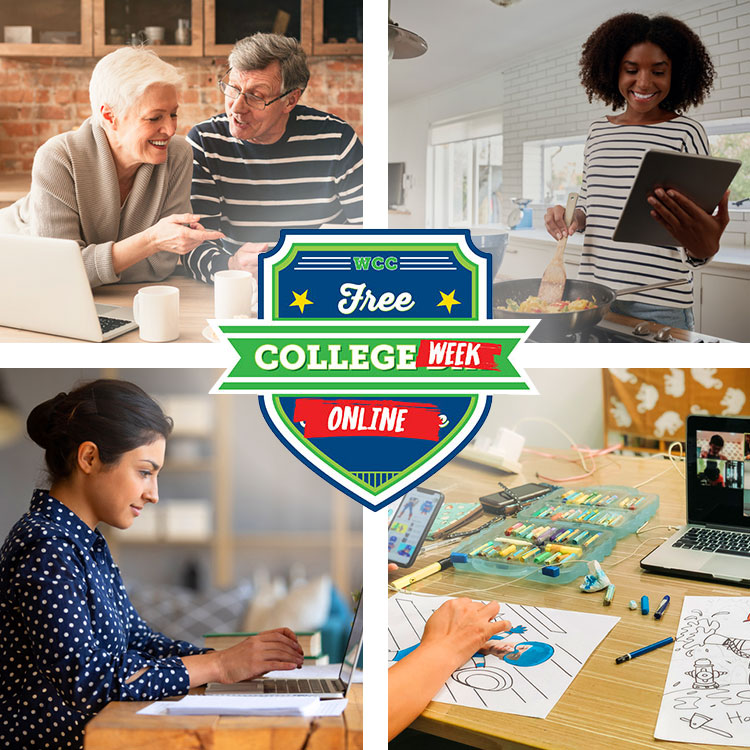 Free College Day has been so well received that we've turned it into a weeklong event this year!
This virtual experience promises to provide great information and experiences from presenters at WCC and the southeast Michigan community. Register today for this family-friendly and fun event!
Once you register, you will receive a confirmation email with Zoom links to each virtual class.
If you have questions, please email [email protected].
Categories of Classes:
Automotive/Advanced Transportation
Broadcasting
Business and Entrepreneurship
Careers
Computers and Technology
Cooking
Do-it-Yourself Crafts
Education and College Success
Financial Planning
Health, Safety and Wellness
Fine, Digital and Performing Arts
Senior Citizens
Sustainability
---
2021 Dates:
Monday, April 12
Tuesday, April 13
Wednesday, April 14
Thursday, April 15
Friday, April 16
Times:
9 a.m. – 8 p.m.
depending on presentation time
Location:
via Zoom
Closing Speaker:

Chanel Stitt
WCC Alumna, Journalism
Detroit Free Press
Business Reporter
April 16, 4 p.m.
---
Past Event Photos: FCD Spring 2019 | FCD Fall 2018 | FCD Spring 2018