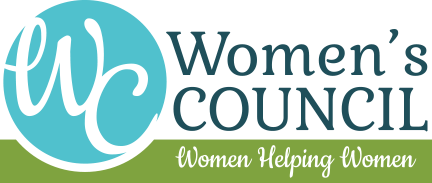 ---
WCC Foundation Women's Council Presents
Lift H.E.R. Up
A Virtual Conversation
(H.E.R. - Higher Education Resources)
Event Information
Join us to hear how WCC students are overcoming barriers and making progress in their educational journeys in programs such as healthcare, welding and other trades, cybersecurity, and entrepreneurship. Learn how WCC graduates might benefit your organization, your clients, or this community.
This webinar will provide an opportunity to engage and connect with WCC and the Women's Council.
Date: Thursday, Jan. 27
Time: 5pm - 6pm
This is a FREE zoom event.
Even if you are familiar with WCC, you may be surprised to hear how WCC and the WCC Foundation work together to help students gain access to college, stay in their classes from semester to semester, and get across the finish line. You will also learn about some of the educational programs that are allowing students to successfully transfer to a 4-year university or directly enter the workforce.
You won't want to miss this informative and engaging webinar.
---
Featuring
Dr. Kimberly Hurns
WCC Executive Vice President of Instruction and Academic Affairs
Dr. Kimberly M. Hurns is the Executive Vice President of Instruction and Academic Affairs at Washtenaw Community College. She has worked at WCC for 20 years, beginning her career as a full-time business faculty member. As a first-generation college student, Dr. Hurns is extremely passionate about access and measurable student success as well as the benefits of entrepreneurship education.
Under her leadership, the college has established a vibrant Teaching and Learning Center grounding student success work in exceptional, engaged teaching. She has been instrumental in efforts to increase graduation rates for students by re-engineering operations and reducing barriers that have included the implementation of technology, realigning advising, reimagining liberal arts, supporting science, technology, arts and mathematics (STEAM) and delivering innovative course modalities. Dr. Hurns led the development of the college's Entrepreneurship Center and the integration of entrepreneurship education across the curriculum.
As a strong supporter of empowering women leaders, Dr. Hurns is the immediate-past state chair of Michigan-ACE Women's network; an affiliate of the American Council of Education. She serves as a member of the state's Transfer Steering Committee and in 2019 was recognized as a Notable Woman in Educational Leadership by Crain's Detroit Business. She is currently a fellow with the Aspen Institute's Rising Presidents program.
Hurns is married to Norman Clayton Hurns Jr., a professional counselor who leads the counseling department at a public high school. They have three children, Rhyan who is a senior in high school, Norman Jr. who is a junior and Kyla who is a sophomore at The Ohio State University.
Dr. Hurns is a life-member of Alpha Kappa Alpha Sorority, Inc.
---
Women's Council Presenters
Meredith Miller - Council Chair Meredith Miller will provide an overview of how the Women's Council supports WCC students
Eileen Thacker - Past Chair Eileen Thacker will discuss how the Student Emergency Fund helps students overcome barriers so they can stay in school
Kia Sweeney - Kia Sweeney will address how the Women's Council is building community connections to benefit WCC students
Amy Ramirez-Gay - Amy Ramirez-Gay will provide insight into the Women's Council mission, including their educational, partnership, and fundraising goals.
Special Guest
Hear from a WCC student who has benefited from the Women's Council efforts.
---
Hello! We are happy you wish to register for the Women's Council Lift H.E.R. Up event. Registration is closed as of midnight Jan. 27, 2022. If you wish to attend the event, please email Tina Kashat Casoli at [email protected].