Complete Your Education Goals Faster with Accelerated Programs & Courses
WCC's accelerated programs and courses are designed for students seeking flexibility, juggling a demanding schedule, or wanting to make a career move right away. Most accelerated courses can be completed in a few short weeks and certificates can be earned in a single semester. New for Winter 2022 is an Accelerated Business Associate Degree that can be completed in 17 months!
By definition, courses within accelerated programs are consolidated into shorter periods than the traditional 15-week semester. That compressed workload means you will do more in less time. Some students thrive in this fast-paced, deadline-driven environment; others are better suited to a more traditional academic schedule. We suggest you speak with an academic advisor to find out if an accelerated program/course is the right fit based on your learning style and outside obligations.
Learn more about accelerated courses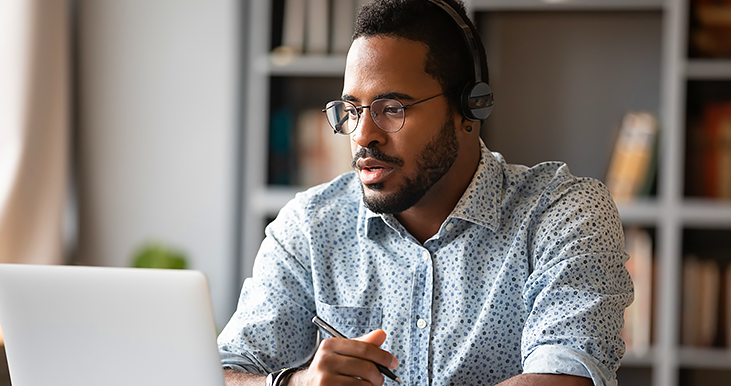 Accelerated Program Options
Accelerated Business Degree
This 17 month program consists of 8 sessions that are 6-weeks long. Students in this program will be assigned a dedicated coach and a study cohort to help them stay on track and successfully complete their degree.
Cohort #1

Spring/Summer 2022 - Online
Cohort #1

Fall 2022 - Online
Cohort #2

Fall 2022 - Online

These courses have limited enrollment, require commitment to the 17 month program and approval from an advisor before enrolling in courses.
---
Entreprenuership & Innovation Essentials Certificate
Transform ideas into a business opportunity with the Entrepreneurship and Innovation Certificate. Three consecutive 5-week classes are all it takes to turn a dream into reality.
Spring/Summer 2022 - Online
Fall 2022 - Online
Fall 2022 - Face to Face
---
Supply Chain Essentials Certificate
This certificate of completion is designed for individuals working in the industry who are seeking advancement in their field. This program is embedded in the Supply Chain certificate and associate of applied science degree programs. Completion of the certificate program will prepare the student to taketwo industry approved certification exams. The exams are the Certified Logistics Association Certification (CLA) and the Certified Logistics Technician Certification (CLT).
Spring/Summer 2022 - Online
Fall 2022 - Online
---
HR Essentials Certificate
This 9-credit hour certificate can be earned in one semester. Learn human resources essentials and obtain a valuable resume credential in just 12 weeks.
Spring/Summer 2022 - Online
Fall 2022 - Online
---
Business Enterprise Basics Certificate

Start the journey to a career in business with WCC's Business Enterprise Basics Certificate. This certificate can be achieved in just one semester. All five courses are offered consecutively online in 3-week sessions.
Spring/Summer 2022 - Online
Fall 2022 - Online
---
Management Certificate
Earn a Management Certificate at WCC in just one semester by taking two courses at a time online or all of the courses each one night a week in a face to face setting. This certificate offers students, in any occupation or trade, an opportunity to acquire the management skills needed to advance their career. This program is offered in an online or face to face format.
Spring/Summer 2022 - Online
Fall 2022 - Online
Fall 2022 - Face to Face
---
Sports and Entertainment Management Certificate
This is a two semester certificate consisting of six classes. Each class is 5 weeks in length and builds upon each other.
In this program, students will focus on the unique sports and entertainment management industries. They will be introduced to the variety of sports and entertainment employment opportunities such as ticket sales, event management or representing a professional athlete or team. Students will develop analytical, critical thinking, and problem-solving skills that sports and entertainment industry employers are looking for. Innovative instruction from professionals and collaborative learning will enhance their experience.
Fall 2022 - Online
---
Computer Networking Academy | One Semester Bootcamp
Earn this high demand credential in just 13 weeks and be on your way to a career as a network technician.
Spring/Summer 2022 - Online
Fall 2022 - Online
---
C++ Programming | One Semester Bootcamp
Complete an Advanced Certificate in C++ Programming in just 12 weeks by taking three consecutive 4-week courses in one semester. This advanced certificate program prepares students for a career in computer programming where they will write C++ code and develop applications utilizing object-oriented programming techniques.
Spring/Summer 2022 - Online
Fall 2022 - Online
---
Principles of Cybersecurity | One Semester Bootcamp
This advanced certificate provides in-depth learning of cybersecurity technology while emphasizing executing a vulnerability analysis of an organization's network and network hardening to reduce risk. You will learn various tools to perform analysis and ensure network security.
Spring/Summer 2022 - Online
Fall 2022 - Online
Did You Know?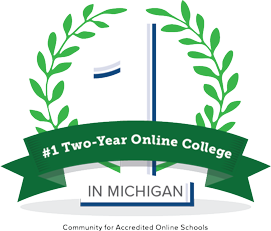 The Community for Accredited Online Schools, a website dedicated to informing youth about the importance of accreditation when it comes to choosing a school, awarded WCC #1 Two-Year Online College.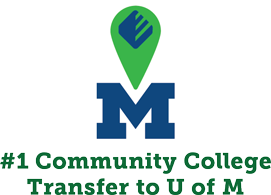 WCC is the top transferring Community College to the University of Michigan. WCC's University Transfer Center is committed to working with our students on their transfer plans helping them smoothly transfer to top 4-year colleges and universities.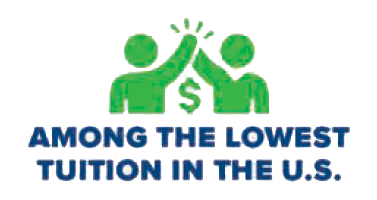 You can get a quality university education at an affordable price, starting at $95 per credit hour. For in-district students, see how much you could save by comparing costs with our Tuition Savings Calculator.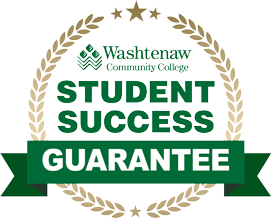 At WCC, your success is so important to us that we guarantee it! WCC's Assurance of Student Success policy, which serves as a guarantee to students, employers, and educational partners at four-year colleges and universities, states that all WCC degree graduates will have the knowledge and performance skills required for their major program. It also allows students who meet specified qualifications to retake courses tuition free if necessary.


Over 25 and looking to complete your degree? Learn more about the Michigan Reconnect Scholarship Program.

If you have been impacted by the coronavirus pandemic and are a WCC student, you may be eligible for a Cares II Grant.
Transfer Faster!
Another option for quickly completing transfer credits at WCC are SmartPairs. With SmartPairs, you can take two classes at a time, for a full-time schedule of 12 credit hours per semester. Each course is 7-weeks long and specifically chosen to help you rapidly achieve your transfer goals.
Academic Learning
Whether you plan to obtain an associate degree or certificate or plan to transfer to a four-year college or university, WCC Online can provide the flexibility you need to achieve your goals. We offer over 27 degree and certificate programs and over 100+ courses. Learn more at wccnet.edu/online.