Fall 2020 Student Slideshow
Covid-19 Updates
Due to the COVID-19 virus, WCC has brought in experts to determine how our facilities can best support instruction while maximizing safety from exposure to the virus. Studies were performed in classrooms, labs, studios and common areas such as hallways.
To participate in all classes, whether held partially on-campus or completely off-campus, students will need to have a computer, portable hard drive, high-speed internet connection and software required by the course. Check the links below if you are unsure whether your computer is powerful enough to run the required software for your classes.
Minimum Computer System Requirements to run Adobe Lightroom Classic
Minimum Computer System Requirements to run Adobe Photoshop
If you are in need of financial assistance for a computer, internet access or software for any of your classes, we highly recommend that you contact a counselor at WCC to assist you in finding out what resources might be available to you.
Virtual Classroom In photography classes held in a virtual classroom format, you will have regular class meetings with your instructor and other students using video-conferencing software (Zoom) during the times listed in the course schedule. Depending on the course, you may not be meeting online during all of the scheduled time. All photography classes will meet at least 50% of the time listed on the schedule and all class meeting times will take place within the time blocks listed in the schedule. Hours that are not group video-conferenced will be used for camera/software activities, individual student feedback and subject-matter assistance.
Mixed-Mode classes will be conducted partially through video conferencing and partially in the Photography Lab/Studio on campus, using social distancing and hygiene protocols. Enrollment is limited to 12 students in each class, and on-campus meetings will alternate as needed to comply with social distancing protocol.
The exact schedule for each class will be rolled out during the 1st class session. If you have questions about any class, please don't hesitate to contact one of us via email.
Equipment Checkout: Equipment checkout will be available during Fall semester. Students will be able to check out cameras, lenses, tripods, lighting equipment and other equipment from the Photography Lab. As much as is feasibly possible, equipment will be checked out for the duration of the semester. Equipment check out procedures will be explained on the 1st day of class.
Printing: For courses that involve printing, you will learn how to prepare your images for professional printing much in the same way you would to have them printed by a professional lab. Prints will be made for you by the photo lab staff free of charge and be available for pick up in the photo lab. Specific instructions concerning printing will be provided to you by your instructor.
Film Processing: The photography lab and Camera Mall will provide film processing services for students in courses that use film. Students will drop off and pick up film from the appropriate location. Details will be provided in classes that use film. Students will learn to process film, but the bulk of the processing will be accomplished by drop-off and pick-up. Specific instructions concerning film processing will be provided to you by your instructor.
Darkroom: Classes that use the darkroom will have access on a limited basis to have the experience of making prints in the darkroom. The number of students in the darkroom at any one time will be severely limited to ensure social distancing protocols are met. Specific instructions concerning darkroom access will be provided to you by your instructor.
Open Studio / Open Lab: There will be no open studio or open lab time during the Fall semester. All studio, film and darkroom activities will take place during class time only.
Why are some PHO 111: Photography 1 sections scheduled to meet one day per week, whereas others are scheduled to meet two days per week?
Before the pandemic era, some PHO 111 sections were designated as Mixed Mode / Blended format, and some sections were designated as Face-to-Face format. The Mixed Mode sections were designed to meet on campus once per week, whereas face-to-face sections met on campus twice per week.
Starting in fall 2020, all PHO 111 sections were switched to the Virtual Classroom format due to restricted campus operations; none of them were designed to meet on campus. Unfortunately, what confuses the Virtual Classroom format across sections, is that the days and times from pre-pandemic formats [Mixed Mode & Face-to-Face] were preserved.
The course content and credit hours earned is the same across all sections, but there are some differences in the delivery of content and student responsibility to obtain command for course material.
PHO111 sections that meet once-per-week require student self-directed study of videos on LinkedIn Learning [in Blackboard].
PHO111 sections that meet twice-per-week require student synchronous class meeting attendance via Zoom, to attend live, instructor-led presentations of the course material.
The instructor of each section provides details regarding student responsibilities to learn course material for successful outcomes. Please make sure to check your WCC eMail for important updates from the college, and from your instructor. We apologize for any confusion this has caused.
---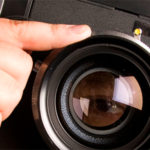 In addition to exploring photography as a means of expression and developing personal aesthetics, this program offers students a depth of technical knowledge and preparation to successfully transition into one or more sectors of the photographic industry. Career paths that are considered by students on their journey in the program include working in retail portraiture, or the commercial, editorial, or fine-art realms. Other possibilities include journalism and gathering news content which naturally extends to documentary projects. Academia and teaching is a calling for some while others find laboratory management, equipment sales and customer service, equipment manufacture and marketing, or even law enforcement and forensic science to be compelling choices.
Recent graduates of the program are currently employed as a photographic assistants and/or digital technicians at studios across the country, work in photography lab or print operation environments, operate self-employed businesses, or transferred to four-year art schools to pursue a Bachelor's degree at institutions like the College for Creative Studies in Detroit, Savannah College of Art & Design in Georgia, and Columbia College in Chicago, among many others.
Students can tailor the program to meet their career interests by choosing specialized electives that include interdisciplinary options from other DMA programs, such as Animation, Graphic Design, Digital Video, or Web Design & Development. State-of-the-art photographic imaging facilities provide students with access to an incredible range of image capture devices — from 35mm SLR film and Digital SLR cameras, to medium format, to large format view cameras. The 20-workstation black-and-white darkroom still thrives with activity, the 6-bay studio features a plethora of tungsten and strobe lighting equipment, and the digital imaging labs and production facilities represent the highest standards in computer hardware and software.
The hands-on instruction and learning environment found in every photography class provides innumerable opportunities for students to garner one-on-one contact with their instructor, in addition to being participant in dynamic, interactive learning experiences that are created with their peers. Assignments are usually completed individually, but sometimes collaboratively in small groups based on course and/or assignment objectives, which creates a culture with a strong sense of community and support.