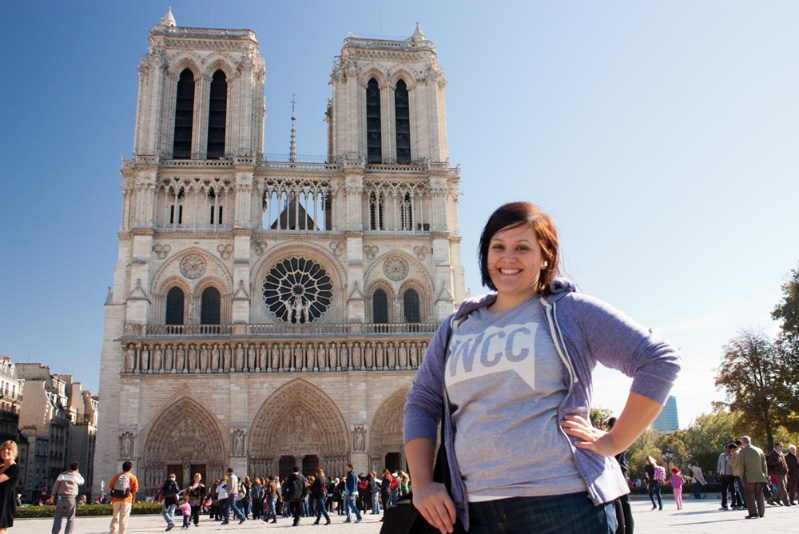 So why should you think about studying abroad? If you have ever wondered if the time, effort, and resources it may require to study abroad are worth it, check out some of the reasons you should consider participating in what could end up being one of the exciting and rewarding experiences of your college career.
Expand your horizons. Spending time abroad gives you new perspectives on other cultures and how others view the world.
Explore new academic opportunities. Learning something in an entirely new place can put a whole new spin on something. Forensic anthropology in Peru? Yes, please!
Learn a language. If you would like to study abroad in a country where the language isn't English, you may have a great opportunity to be immersed in a culture and language and learn it in a real world setting.
Build your career options. Studies show that students who have study abroad experience on their resumes often have an advantage in today's increasingly global job market.
Make friends and network. Enjoy an opportunity to make friends with your travel companions and perhaps meet new friends from other countries. You may make friends and contacts for life!
Have the experience of a lifetime. Live, learn, and make unforgettable memories.

Only about 1.5% of U.S. students study abroad. Maybe you should be one of them!
Past WCC student have visited countries such as United Kingdom, Costa Rica, Peru, Spain, France, and Ghana.
Interested? Check back soon for our next study abroad opportunity!
In the meantime, read some student stories:
Jake Zettelmaier, United Kingdom
"The time I spent here was a dream and I think it was a colleague of mine, Jake, who summed it up best: "It wasn't I who excavated Vindolanda, but Vindolanda who excavated me.""


Hope Donaldson, Costa Rica
"I would definitely recommend studying abroad! Being immersed in new place and culture is an amazing experience. I would learn something in class and be able to use it the same day. I also learned how to get around town, where to go out to eat, and what to do on the weekends. I gained a sense of independence that doesn't come from moving out of my parents' house or having a job – it comes from being somewhere unfamiliar and making it familiar.
"Studying abroad has been a great experience. I was surprised when I first found out that WCC has a program. It's a great opportunity. I'm already making plans to study abroad again."
Danny Haley, Costa Rica
"The professors I had were super friendly and really cared about everyone succeeding in the class. We always had something to do during the week with all the included tours.
"I got out of Costa Rica what I was in search of: a huge increase in my Spanish speaking ability and much more confidence when speaking. I would recommend the program to anyone looking for an inexpensive study abroad experience."
Morgan Gavorek, Costa Rica
"Before studying abroad, my Spanish professor helped me complete requirements to be part of the program, become familiar with what I'd be doing, and helped me figure out when I needed to book my flight. She even had lunch with me and a classmate before we left in order to help us feel less nervous. The whole process was straight forward and simple.
"You're in college not only to learn and eventually get a degree, but you are also trying to learn about the world. Going to Costa Rica really made me realize that I can do more than I ever expected. Spending an extended amount of time in a foreign country changes your perspective."