Ilo: Day 11: Die Hard Data Collecting Day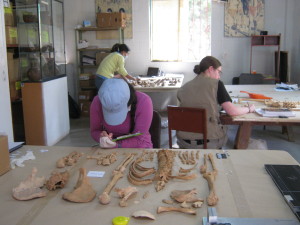 June 5 was our final full day at Centro Mallqui. Dr. Barrett told us we were close to the goal of collecting data for 50 individuals, more than double the previous year's data collection. We worked through our data collecting, and I personally caught up with the pictures and castings of teeth. The amount of skulls and mandibles I had handled, plus or minus depending on if it was a complete set, was from 47 individuals. After lunch, Dr. Barrett told us we had data for 51 individuals, succeeding our goal.
We celebrated in small groups with pizza with those who were okay with their bouts of traveler's diarrhea. One of the members felt better and joined our group, nibbling on the garlic bread and playing Uno with us.
Ilo: Day 12: Festive Farewells
June 6 was our final day at Centro Mallqui. We did as much as we could collecting data before we cleaned up our stations and tools. Our hosts at Centro Mallqui gave us an amazing meal before we anthropology students and radiography students dressed up in traditional clothing. We ladies wore two skirt layers; it is the traditional norm to wear up to ten layers for festivals. I enjoyed Centro Mallqui's send off for us, and we will have fond memories of the past two weeks.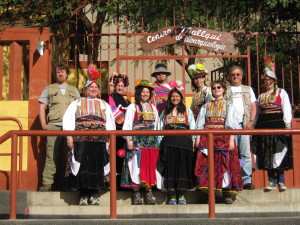 Here is a round up of how we did in our data collecting. Our final total of individuals we collected data from was 57. Prior to the trip, I worried about how much I would be contributing to the group as I was only taking pictures and casting teeth. I soon learned, however, that taking pictures had saved the group time. In the end, I photographed and cast the teeth of over 50 individuals!