Ilo: Day 9: Centro Mallqui Shopping Spree
It is difficult to believe that June 3 is our 9th day in Ilo. However, I never got use to the smell of our work space. Our pace was slower than most days, most likely the combination of the continual attention to detail our work requires and traveler's diarrhea.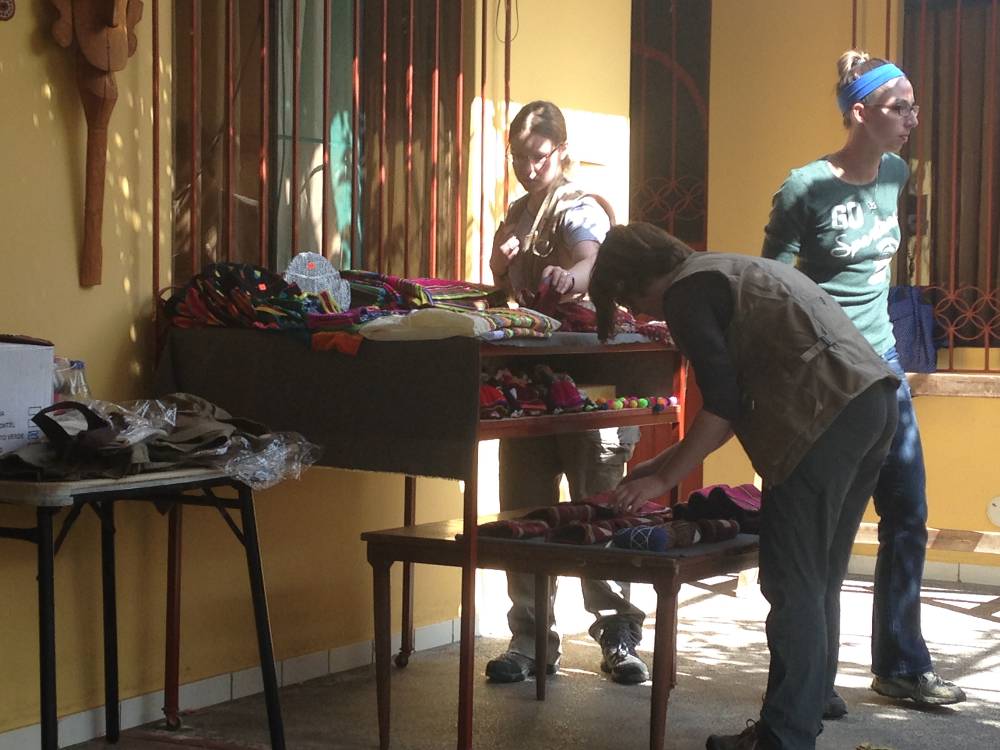 At lunch, Centro Mallqui's cook brought out traditional clothing, hats, woven bags, belts and table runners for us to purchase. Members of our group purchased a number of items. The cook had done the woven bags, belts and table runners herself as she is a traditional weaver. Among the wares were unique dolls with a secret pocket. Dr. Guillen arranged for the van to come early as she noticed how we were more tired than usual. It was nice to have extra recharge time as we approached the final push of our data collecting.
Ilo: Day 10: Trip to the Past 3
As usual, we worked at the center as we felt the pressure of completing as much as we can of the inventory before Saturday, which would be our official last day. However, half an hour before the day ended, we received an option to visit the Chiribaya Alto dig site or to continue working. A majority of us hopped onto the bus with the museum's director who would be our guide. The bus followed the road before it turned off onto the sand to drive out onto an area boarding the Osmore River Valley.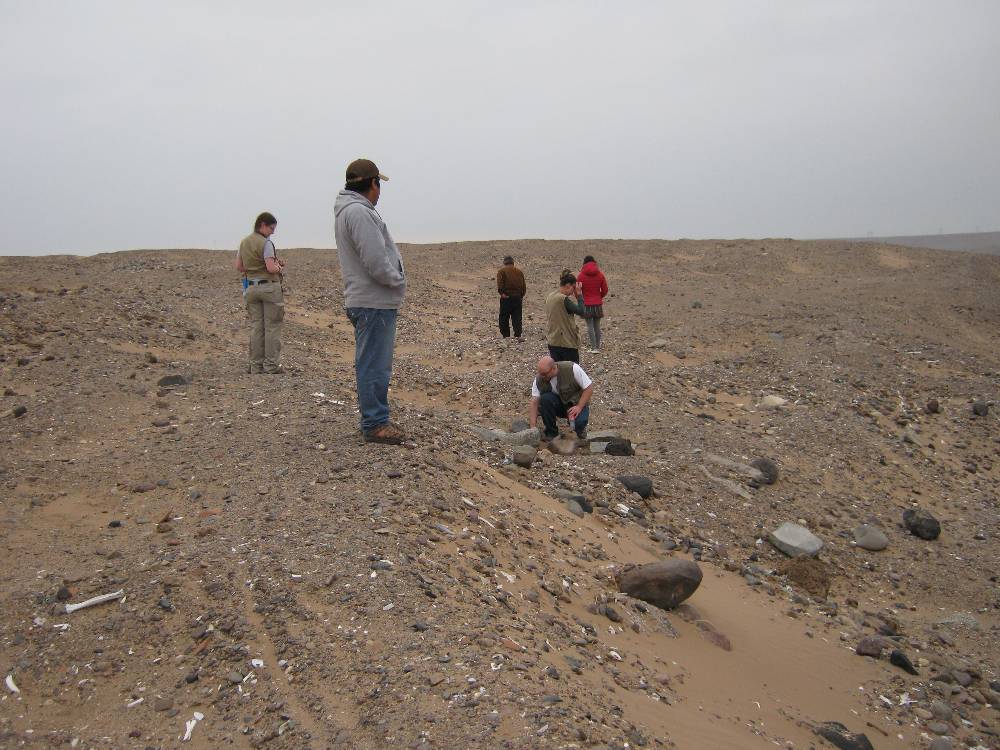 With our friend translating his Spanish, the museum's director told us this site was one of their biggest excavations. Most of the area had been burial sites since the beginning, but the last one section had been a residential area prior to being turned into a burial site. Fragments of human and animal bones lie scattered on the sandy/gravelly hills that had been the sides of burials. Among the sandy/gravelly hills were seashells, which had been brought from the ocean shore centuries ago. Once again, we encountered scraps of textiles and an array of potsherds. If you wish to see our potsherds from Chiribaya Alto, see Ilo: Pottery. (We left the potsherds behind after we took pictures of them.)