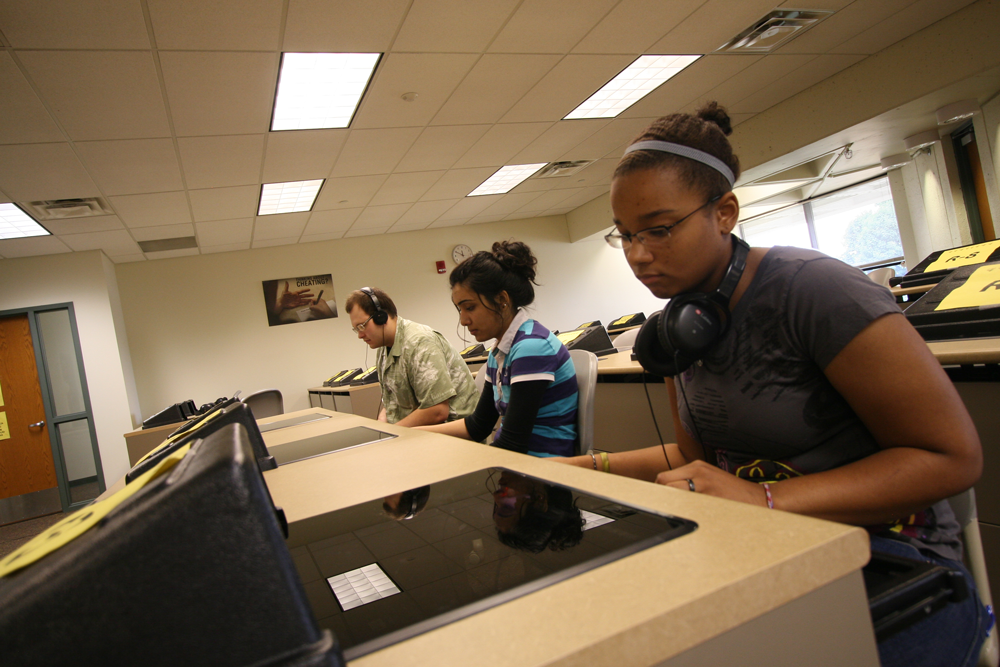 Due to the COVID 19 virus, the testing center is closed. We are offering REMOTE TESTING ONLY for ALEKS.
---
If you are a WCC student with a reading level of 3 or above, and have internet, computer/laptop with a webcam, you may take the ALEKS test by emailing the testing center with the following information:
Name
WCC ID number
Birth Date
Last time you took the test or are you new to ALEKS?
We will get back to you with a voucher number to take the test.
The testing center is still working on finding a way to administer the Accuplacer. Please check back for updates.
---
Whether you are a student, faculty member, or guest, you can take advantage of testing services at WCC's Testing Center.
The mission of the Testing Center is to provide the highest quality testing services for faculty, students, and guests. We strive for excellence by vigilantly proctoring exams and maintaining a quiet, comfortable, and efficient testing environment. We adhere to the NCTA Professional Standards and Guidelines.
Tests
Proctor services
If you need to take a test that requires supervision, you can do it at WCC. We offer affordable proctor services to non-WCC students.
Policies and guidelines
Come prepared for your test! Learn the requirements of the Testing Center, and get further guidance, whether you are a student or instructor. See our policies and guidelines.
Frequently Asked Questions
Before you enroll, we ask you to take placement tests to determine your current writing, reading, and math levels, and in some cases, your English proficiency. We use these scores to help you choose the right classes.
Please review the Academic Levels and Course Placement information.
Most Remote Testing Sites charge a fee. If you have found a Remote site, please fill out and return this form
If you are a WCC student and would like to take your ACCUPLACER placement test through Examity (fee involved) from home and you meet the Technology Requirements found on this page: https://examity.com/accuplacer-students
Email testingcenter@wccnet.edu asking for an Examity ACCUPLACER voucher. Include your Name, WCC Student ID number, Address, Phone number, and DOB in the email. Also include which test you need (Reading, Writing OR Both)