For the second consecutive year, a graduate of the Washtenaw Community College dental assisting program has been selected for a national scholarship by the American Dental Assistants Association and the Dental Assisting National Board, Inc.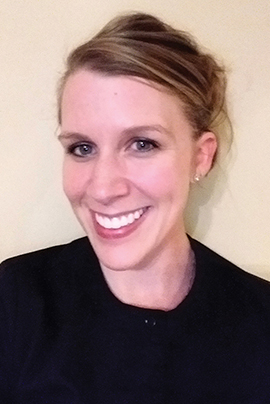 Megan Di Dio, a native of Holly, Michigan, was one of four 2018 scholarship winners selected from 33 finalists, the organizations announced recently. Fellow WCC graduate Carmen Jongsma was one of eight national scholarship winners selected last year.
"Megan has a true passion for learning," said WCC Dental Assisting Program Director Tina Sprague. "She was a pleasure to work with due to her enthusiasm for dentistry."
The ADAA/DANB scholarships are awarded annually to dental assistants who demonstrate a strong commitment to career growth and lifelong learning in the profession. Di Dio, who works for Scott Vanderveen Family Dentistry in Clarkston, says she plans to apply her scholarship toward her pursuit of a bachelor's degree in healthcare management.
Di Dio completed the Pathway II Dental Assistant certificate program at WCC in August 2018 and plans to complete an associate degree in applied science at the college before enrolling at Western Governors University. She aspires to become a dental assisting educator in the future.
"Some of my favorite moments of the workday are when I am communicating with patients in the clinical setting," Di Dio said. "I have a passion for sharing knowledge and would love to one day be able to teach."
Sprague said the Pathways II program helps the college attract exceptional students like Di Dio and Jongsma. The advanced standing option is for dental assistants with two or more years of experience who want to become a state-licensed Registered Dental Assistant (RDA). After a two-day, on-campus workshop, students take online courses and complete assigned class projects under the supervision of a licensed dentist employer.
Tags: Dental Assisting, Megan Di Dio, National Scholarship, ousearch_News_2019