March 10, 2020 Rich Rezler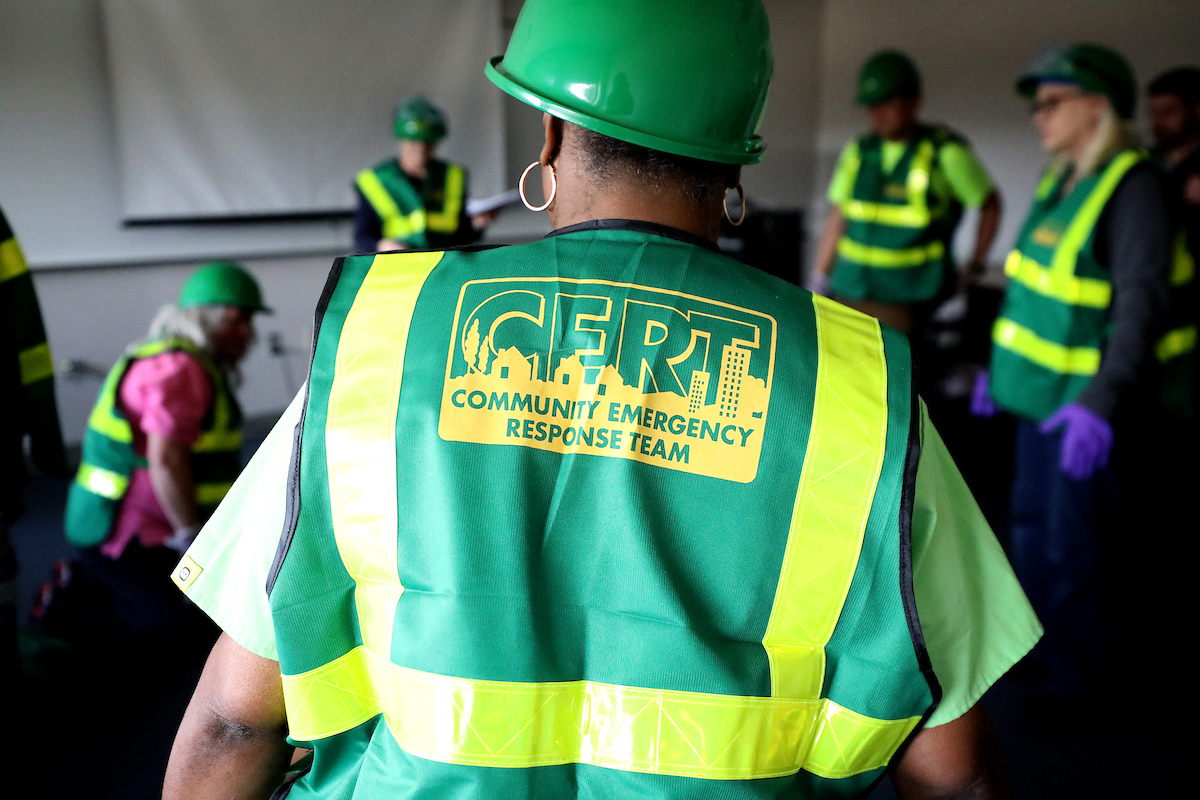 More than 20 Washtenaw Community College employees completed a six-month Community Emergency Response Team training last week that prepared the volunteer faculty and staff to assist the Public Safety Department in the event of an emergency on campus.
"It really has been a rewarding experience for Public Safety, knowing there are employees here who are deeply committed to the safety and well-being of this community," said WCC Deputy Chief of Campus Public Safety Matthew Lige. "It's humbling that they volunteered their time. It required quite a commitment to receive this training."
Public Safety personnel and other law enforcement, fire suppression and medical services experts from around the county led the monthly training modules, which started in August. All CERT team members received certification in First Aid and CPR. Those who completed the training will participate in an upcoming graduation ceremony.
Campus Resource Officer John Elkins was the primary instructor. Personnel from Ann Arbor Township Fire Department and Huron Valley Ambulance assisted with the training.
"The idea behind the program is that in the event of a man-made or natural disaster on campus, we now have staff members trained to assist in that time of need," Lige said. "And even better, the skills they are learning don't only apply on campus. These are skills they can use in their own communities or anywhere they go."
The final meeting of the CERT program combined all the classroom instruction the group received and applied it into scenario-based situations. CERT members were sent into campus buildings to locate individuals and assess injuries, which they would relay to professional responders.
Tags: CERT Training, Emergency Preparedness, Public Safety, ousearch_News_2020