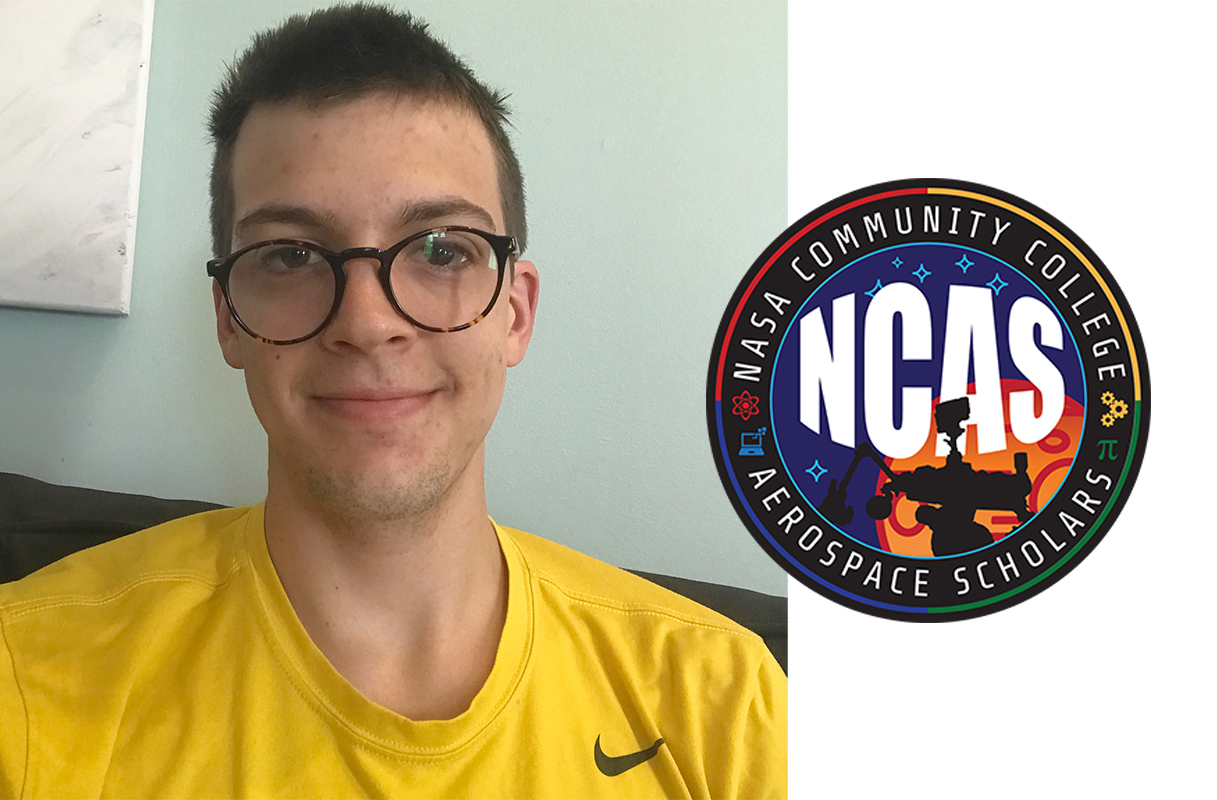 Maximilian Ehinger was studying nursing at the University of Michigan when he decided that career path "was not really where I was most interested."
It may not have been the ideal time to come to that realization, but Ehinger had a solid back-up plan. He returned to Washtenaw Community College, where he had been dual-enrolled while being homeschooled through his high school years.
"It was a hard decision to switch from nursing, but I'm really thankful that the WCC staff has made it so much easier," Ehinger said. "I'm really excited about my future."
Along with taking a full schedule of WCC classes in the upcoming Fall 2020 semester, Ehinger's immediate future also includes a spot in a cohort of NASA Community College Aerospace Scholars.
The 19-year-old Ypsilanti resident is the second WCC student to be selected for the prestigious program in as many semesters, joining recent graduate Emilee Seghi, who is taking part in the program this summer.
Ehinger said he came back to WCC intent on learning more about the worlds of aerospace, physics and astronomy. Now he'll be learning from some of the best in the world after applying for the NASA program at the urging of WCC astronomy instructor Daniel Majaess.
"I'm really thankful to (Majaess) and all of the WCC staff for the exposure to the NASA program," said Ehinger, who plans to eventually transfer back to a four-year university to study engineering. "I'm very interested in research, so I'm excited to understand what it's like to work with NASA, but just the opportunity to be around NASA classes and facilities will be interesting."
Beginning in September, the fall cohort of the NASA Community College Aerospace Scholars will work through a five-week online course and final project. Those who excel in the course modules will be selected to participate in an all-expense-paid, four-day experience at a NASA center.
NASA touts that the program gives community college students "an authentic NASA experience" that allows them to get a closer look at the organization's unique missions, diverse workforce and world-class facilities; and learn how to develop their talents, interests and passion to become future STEM professionals.
Tags: Astronomy, NASA, Student Success, ousearch_News_2020