October 2, 2020 Rich Rezler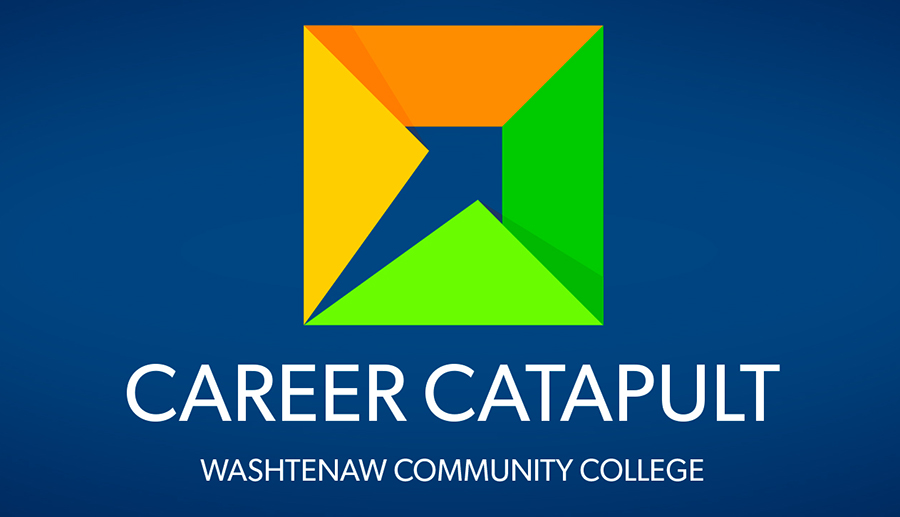 Knowing that many people in its community are struggling in the aftermath of COVID-19, Washtenaw Community College has created a free, three-day virtual event designed to help jump-start careers and help people land the jobs they want.
Career Catapult will be held in three-hour blocks on Tuesday, Oct. 20 through Thursday, Oct. 22. Details and registration are available at wccnet.edu/career-catapult.
Career Catapult replaces WCC's Fall Free College Day, a popular bi-annual event that invites community members to campus for a day of fun, food and learning. With access to the WCC campus strictly limited to essential visitors during the fall semester, Free College Day was temporarily put on hold.
WCC President Dr. Rose B. Bellanca explained that the college considered building a virtual version of Free College Day, but opted to create something more employment-focused considering the current economic situation.
"Free College Day is a lot of fun, and we look forward to hosting it again soon," Bellanca said. "But this year, as we all face an economic recovery, we really want to help our local residents who are out of work or looking to improve their current situation."
Each day of Career Catapult offers a different theme across three 45-minute sessions, with 15-minute wellness breaks in between. All are welcome to attend as many or as few sessions as they'd like.
Workshops are led by content experts employed in different areas throughout the college, including representatives from the Career Transitions, Economic & College Development, Student Services, Student Activities, Academic Counseling and Corporate & Lifelong Learning.
Themes and session titles include:
Tuesday, Oct. 20
FIND YOUR TARGET
Identify Your Strengths: Personality Assessment Group Activity
Discover Your Advantages: Career Assessment
Chart Your Path: Career Exploration
Wednesday, Oct. 21
LOAD YOUR CATAPULT
Get Noticed: Writing a Dynamic Resume
Nail the Interview: Get the Job You Want
Working from Home: A Guide to Survival
Thursday, Oct. 22
LAUNCH YOUR CAREER
Turn Your Vision into Reality: Goal Setting
Build a Successful Career: Networking Strategies
Explore Your Next Steps: Panel Discussion.
For full descriptions of each workshop, visit wccnet.edu/career-catapult
Tags: Career Catapult, Center for Career Success, Corporate Training, Economic impact, ousearch_News_2020