December 20, 2020 WCC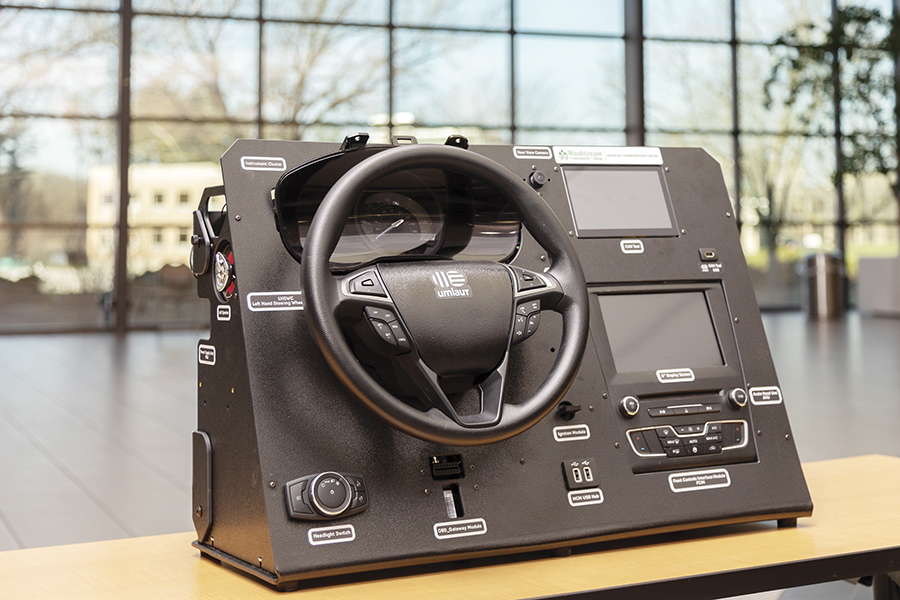 Washtenaw Community College has new tools in its quest to train highly-skilled automotive cybersecurity professionals.
The college procured seven new workbenches that will allow students to interact with a vehicle infotainment system in an engineering and cybersecurity capacity. The benches, produced by Umlaut, are identical to those used by manufacturers, suppliers and development engineering facilities.
WCC Cybersecurity instructor Cyndi Millns and Automotive Technology instructor Rocky Roberts are developing labs using the workbenches that will be part of the college's new Automotive Cybersecurity certificate curriculum. They will also be used in various Workforce Development programs.
Funds from a Center for Connected and Automated Transportation (CCAT) grant were used to purchase the benches.
WCC participates alongside the University of Michigan, Purdue University, University of Illinois, University of Akron and Central State University as CCAT institutions.
Programs like Automotive Cybersecurity, focused on the confluence of technology and automotive, is the essence of WCC's Advanced Transportation Center, which is creating IT-intensive transportation systems curricula.
Tags: Automotive Cybersecurity, CCAT, December 2020, On The Record, ousearch_News_2020, ousearch_News_On The Record