August 10, 2020 Rich Rezler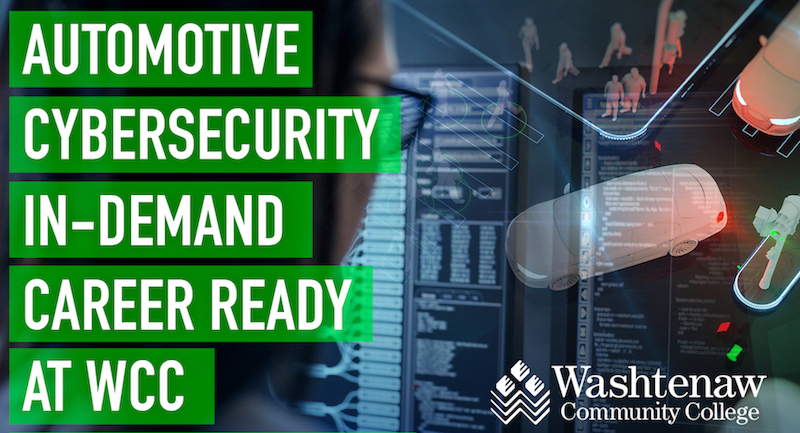 When Washtenaw Community College was designated a National Center of Academic Excellence in Cyber Defense Education in June, it was noted that a college-wide focus on cybersecurity education was one of the reasons that status was achieved.
The college's new Automotive Cybersecurity certificate program is proof that cybersecurity instruction indeed comes from multiple departments across campus.
The 19-credit certificate program includes two Computer Systems Security courses, one Computer Science course, one Computer Systems Technology course and an Automotive Services course.
Those requirements include:
The combination of those courses are designed to meet the emerging demand for highly skilled automotive cybersecurity professionals. Students are introduced to the skills and strategies needed to test security related to automobile networks and related infrastructure.
The Essentials of Automotive Penetration Testing course includes hands-on experience with A.C.E., the college's Automotive Cybersecurity Educator. WCC is believed to be the first college in the nation to have its own mobile hacking workbench, which allows students hands-on experience with an exact replica of an automobile's complete communication and computer systems. The system was designed and built by local cybersecurity and consulting firm GRIMM in 2018.
There are more than 100 million lines of code in a modern high-end vehicle and multiple entry points for bad actors. Securing the critical infrastructure in the area of mobility has never been more important.
Automotive companies have expanded their hiring needs to include automotive cybersecurity technicians and engineers, who not only understand cybersecurity but are able to think like a hacker in order to make vehicles and the connected infrastructure safe from attacks.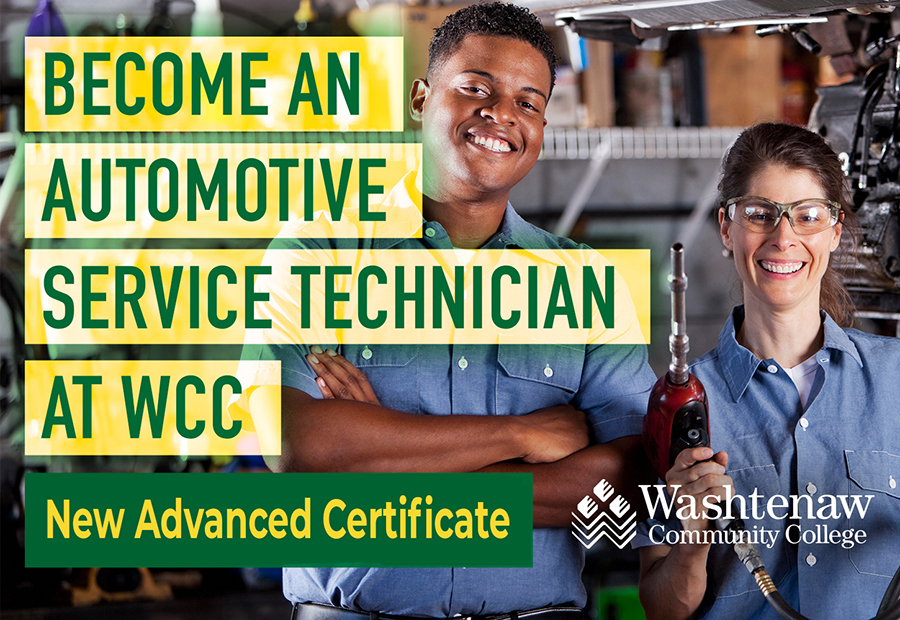 Advanced Automotive Services Technician
The Advanced Automotive Services Technician advanced certificate program prepares students for employment as a certified automotive technician by building on the electrical and mechanical skills developed in the Automotive Services Technician certificate program. The advanced certificate program also prepares the student for State of Michigan Mechanic certification tests as well as the National Institute for Automotive Service Excellence (ASE) certification exams.
Using specialized electrical diagnostic equipment, students will learn to diagnose and repair vehicle systems such as engines, automatic and manual transmissions, HVAC systems and powertrain drivability systems.
Program requirements for the 13-credit advanced certificate include the following courses:
Tags: Automotive Cybersecurity, Automotive Services, Certificates, Certifications, cybersecurity, ousearch_News_2020