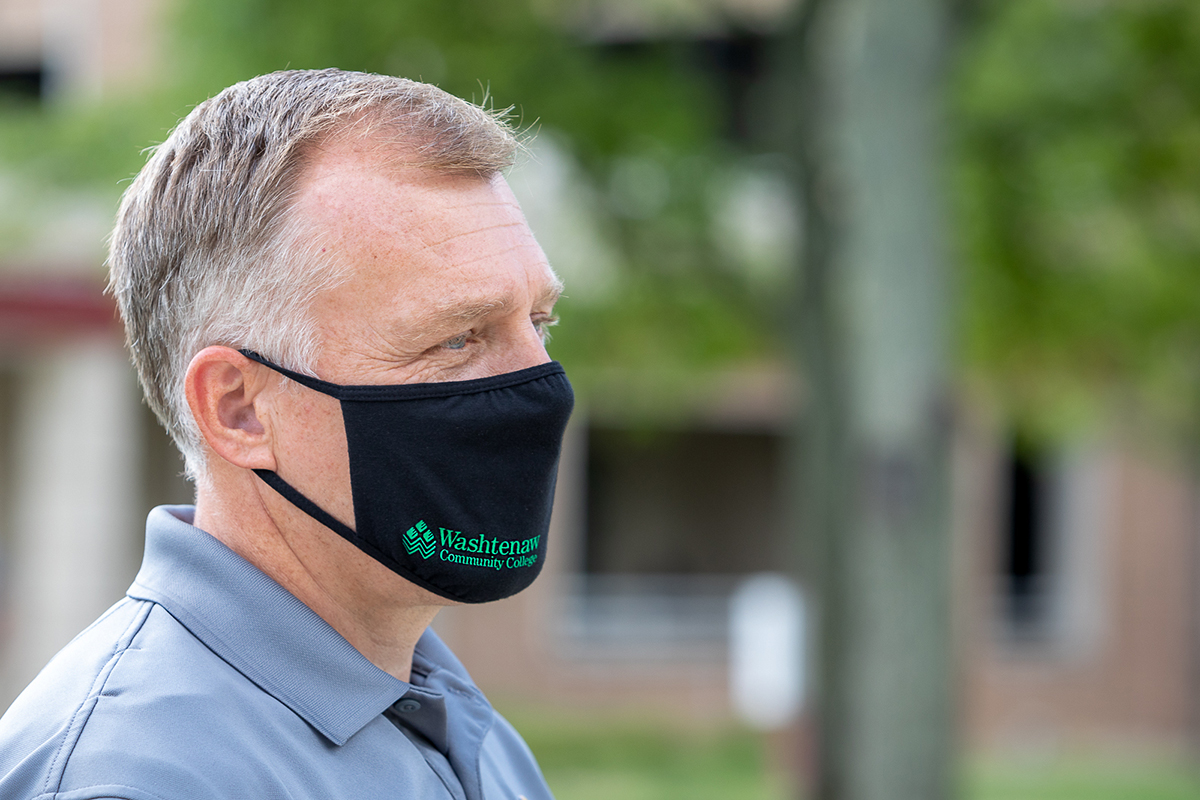 Washtenaw Community College Chief of Public Safety Scott Hilden has been appointed chair of the Washtenaw County Criminal Justice Association for 2021.
The county-wide association brings together 31 county organizations – local, state and federal law enforcement agencies; correctional facilities; courts and others in the criminal justice community – to promote inter-agency coordination and cooperation.
"It is a pleasure for me to be part of this great group of professionals who are doing their absolute best to provide the highest level of service to the communities and the county in which we all serve," Hilden said.
Hilden said the association exists primarily to improve communication and collaboration between the partners and to identify potential problems and discuss interdisciplinary solutions. The goal of both roles is to provide the best possible level of service to communities within Washtenaw County and to ensure the fair and equal treatment of all people served.
Hilden joined the WCC Public Safety Department in November 2016 after a 24-year career with the Canton Township Police Department, the last three as its Deputy Chief.
Organizations in the Washtenaw County Criminal Justice Association include:
Ann Arbor Police Department

Bureau of Alcohol, Tobacco, Firearms and Explosives

Chelsea Police Department
Concordia University-Ann Arbor Department of Campus Safety
Department of Veterans Affairs Police
Eastern Michigan University Department of Public Safety
Federal Bureau of Investigation
Forensic Center
Homeland Security Investigations
Huron-Clinton Metropolitan Authority Police Department
Juvenile Court
LAWNET/WAATT/MAJOR CASE
Michigan Department of Corrections
Michigan State Police Post 12
Milan Federal Correctional Institution
Milan Police Department
Northfield Township Police Department
Saline Police Department
U.S. Attorney for the Eastern District of Michigan
U.S. Marshals Service
University of Michigan Police Department
Washtenaw County Community Corrections
Washtenaw Community College Training Center
Washtenaw Community College Department of Public Safety
Washtenaw County Prosecuting Attorney
Washtenaw County Sheriff's Office
Ypsilanti Police Department
14A, 14B and 15th District Courts
22nd Judicial Circuit Court
Tags: Public Safety, community involvement, ousearch_News_2021