How do you go from being a Washtenaw Community College student to working as a White House correspondent? Well, that's Chanel Stitt's ultimate career goal — and we have absolutely no reason to believe she won't get there!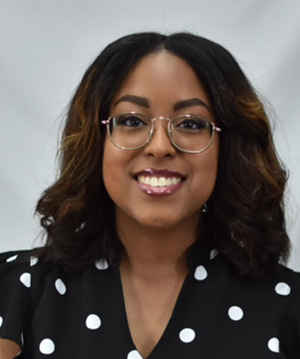 Currently a business reporter at the Detroit Free Press, Stitt is coming home to offer the closing remarks on WCC's Free College Week at 4 p.m. on Friday, April 16. Her success story will be of interest to all current and future WCC students.
Stitt attended Washtenaw Technical Middle College and graduated in May 2017 with her high school diploma and a WCC Associate of Arts in Journalism. She transferred to the University of Michigan-Dearborn, where she received a Bachelor of Arts in Journalism in 2019.
While completing her education, Stitt earned a wide range of experience by completing internships at Model D Media, WDIV-TV, the public relations department at Garden City Hospital, MLive and the Detroit Free Press. In August 2020, she was hired full-time by the Free Press, where she focuses her reporting on minority businesses, nonprofits and entrepreneurs in the metro Detroit area.
A former staff writer for the Washtenaw Voice, Stitt spoke at the WCC student newspapers' Fall 2020 virtual summit and taught student reporters how to put networking to use to advance within their journalism careers. The message was so strong, we invited her back to speak to a broader audience.
Register now for Stitt's closing remarks and take a moment to check out the other 82 classes being offered during Free College Week while you're there!
Tags: Alumni Profile, April 2021, Free College Week, Journalism, On The Record, ousearch_News_2021