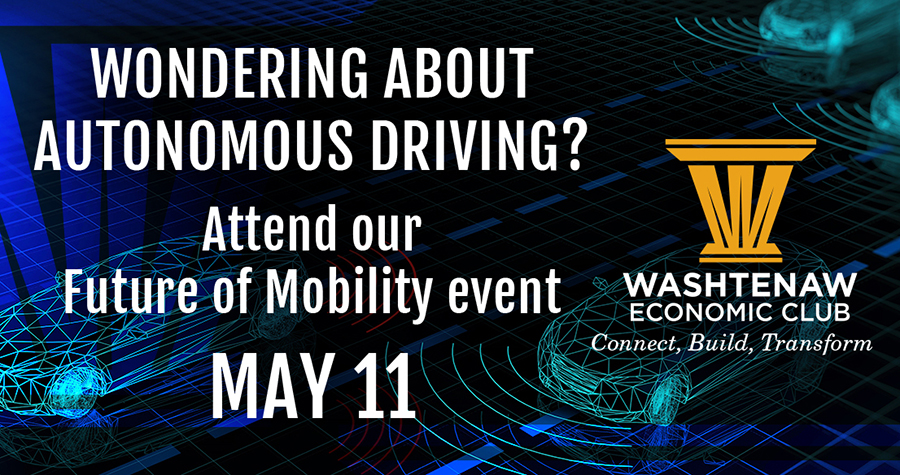 Trevor Pawl, State of Michigan's Chief Mobility Officer, and Michelle Krebs of AutoTrader.com will be guest panelists discussing "The Future of Mobility" at the Washtenaw Economic Club's event on Tuesday, May 11.
Alan Lecz, Director of the Advanced Transportation Center at Washtenaw Community College, will lead the conversation as moderator.
The panel will address the impact of COVID-19, environmental policy changes and evolving business models on automakers, mobility service providers and consumers.
Pawl leads the Office of Future Mobility and Electrification, working across state government, academia and private industry to grow Michigan's mobility ecosystem through strategic policy recommendations and new support services for companies focused on the future of transportation.
Krebs is Director of Automotive Relations at AutoTrader.com and executive analyst for Cox Automotive in Detroit, providing insight and analysis on the auto industry. She is a frequent guest on CNBC, FOX and other news programs. She is an award-winning automotive writer, has reviewed cars for The New York Times and participated in the selection of Motor Trend's Car/Truck of the Year.
In addition to leading the Advanced Transportation Center at Washtenaw Community College, Lecz serves as program/project manager and liaison for the University of Michigan-led Center for Connected & Autonomous Transportation Grant at WCC.
The one-hour virtual event will begin at 11 a.m. Tuesday, May 11. For complete details and information on tickets, visit the Washtenaw Economic Club.
Tags: Mobility, Press Release, Washtenaw Economic Club, ousearch_News_2021