May 30, 2021 Rich Rezler
Throughout graduation festivities, the Washtenaw Community College Class of 2021 was continually praised for the adaptability and resilience it showed while completing its education during a global pandemic.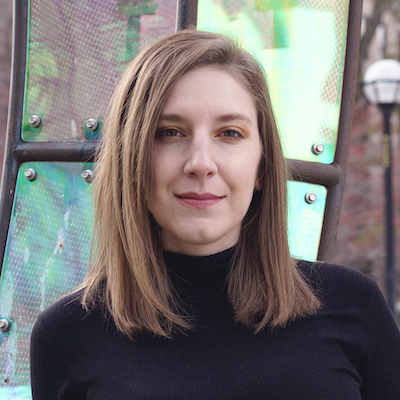 During the college's Graduation Salute virtual presentation, WCC President Dr. Rose B. Bellanca said "the Class of 2021 will forever hold a special place in my heart because there will never be another group of students that forged an entirely new academic path on their way to graduation."
Marlee Katt exemplifies that ability to successfully readjust to the obstacles the pandemic presented. The Winter 2021 honors graduate not only successfully pivoted to online learning, but completely changed her career goals.
Katt was managing an Ann Arbor bar and studying business at WCC when the pandemic hit.
"When COVID happened, it became apparent that I really need some hard skills," she said. "I knew I wanted to pivot to technology, but I've only ever worked in restaurants."
She saw her own future emerging as the service industry changed and grew even more dependent on its online presence.
Katt had already completed the required classes to earn a Business Administration Transfer associate degree and a Core Business Skills certificate and focused a final semester's worth of electives on WCC's Web Design & Development offerings.
Her transition to tech was expedited by an internship opportunity with Refraction AI, an Ann Arbor-based startup that created a low-cost, lightweight autonomous delivery robot.
The opportunity is part of the Ann Arbor Entrepreneurs Fund's Diversity, Equity & Inclusion Internship Program that WCC and its Entrepreneurship Center sponsored.
Along with serving as a paid marketing intern for Refraction AI, the Ann Arbor Entrepreneurs Fund provided regular workshops to help Katt and other interns prepare for work in the technology industry.
With the web development classes and internship in her back pocket, Katt is currently pursuing a bachelor's degree Computer Information Systems at Eastern Michigan University and planning for a career that combines management, marketing and analytics.
"I knew it would be a difficult transition, but now I feel like I have my foot in the door," Katt said.
Tags: Business and Computer Technologies, Class of 2021, Internship, Student Success, ousearch_News_2021