Colorado resident Eric Ortega is one of 73 out-of-state students among the 1,796-member Washtenaw Community College Class of 2021.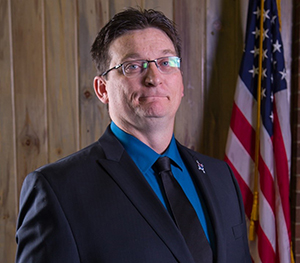 That's a high number of out-of-state graduates for a typical community college, primarily a result of the college's partnership with the United Association of Journeymen and Apprentices of the Plumbing and Pipefitting Industry (UA).
The UA held its Instructor Training Program on the WCC campus for 30 consecutive summers until COVID-19 put it on hold in 2020. The annual train-the-trainer event culminates in becoming a UA Certified Instructor after attending for five summers, something Ortega completed back in 2009.
As an extension of that training partnership, the college offers UA University @ WCC, a specialized learning opportunity that allows UA members to build upon their trade-related experience and apprenticeships while pursuing certificates and associate degree programs specifically designed for the union.
The UA has had a permanent presence on the WCC campus since 2003, when the 15,500-square-foot Great Lakes Regional Training Center opened and began hosting year-round courses and serving as the hub of the union's distance learning operation. The building underwent extensive renovations in 2014.
As Ortega worked his full-time job as the Training Director for UA Local 208 in Denver, he decided to pursue a personal goal of earning a college degree while setting a positive example for the apprentices in the organization and his own two children.
Taking one online class each semester on his way to an Associate of Applied Science in Industrial Training, Ortega graduated with high honors (over 3.8 GPA).
Ortega is one of nine UA members to graduate with an Industrial Training associate degree in 2021 while 26 members received a Construction Supervision associate degree and 25 received a Journeyman Industrial associate degree. Another 34 members earned a Construction Supervision certificate.
It's not unusual for Ortega to put in 65 to 75-hour work weeks, so he would regularly get to his office at 5 a.m. in order to dedicate an hour to 90 minutes on school work each day.
It was a big commitment, but Ortega thought it was important to "show my kids it is never too late to complete your goals." He calls education "the true equalizer," because it shows that hard work and determination will always prevail.
"When you are in a class, it doesn't matter who you are or where you're from," Ortega said. "Nobody can stop you from your goal. Backgrounds don't matter, social status doesn't matter."
Tags: Class of 2021, Student Success, United Association, ousearch_News_2021