August 18, 2021 Fran LeFort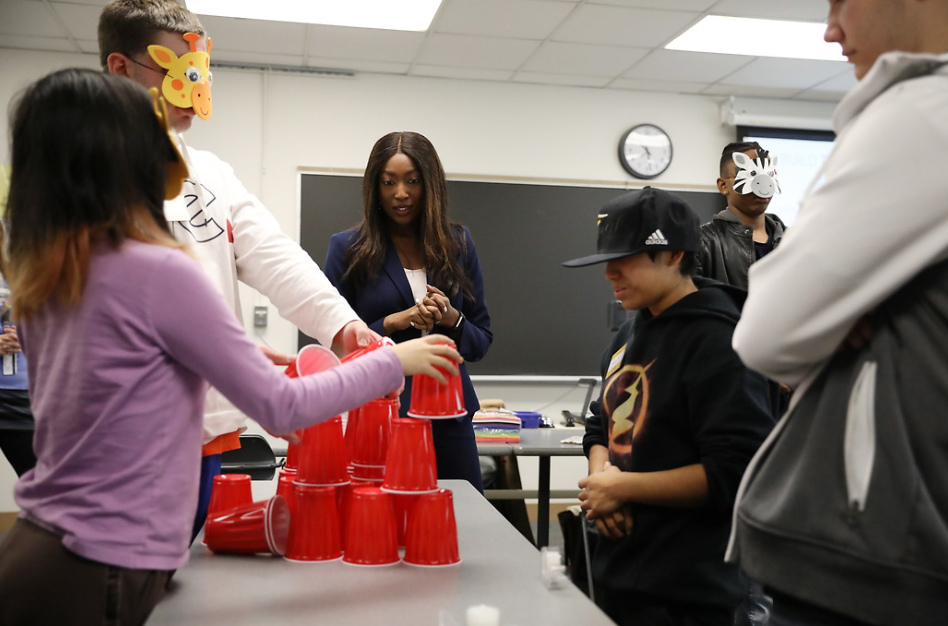 Science, technology, engineering, art and math converge for middle school students at this year's Super STEAM Saturdays at Washtenaw Community College.
Hosted throughout the school year, WCC faculty will lead the free monthly Super STEAM Saturdays designed to engage middle school students in fun and interactive learning activities. Older and younger students and their families are also invited to register.
The goal is to shine a light on and generate interest in the wide variety of STEAM-related career possibilities, all of which can start at WCC.
Titles of the monthly sessions with registration links:
August 21, "Not So Random" Math Probability workshop led by Megan Richendollar — Music, games and teams playing a Jeopardy-style game board to help strengthen probability math skills. No prior math knowledge of probability is required and a calculator is optional.
September 18, STEAM career workshop, Susan Dentel – Learn about exciting STEAM careers by playing a fun game. During this session we will also build a mystery widget using materials from home.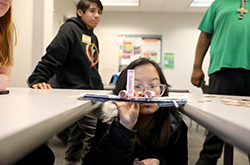 October 30, Improv Yourself!, Tracy Jaffe – Dip your toe into improv while building critical thinking and communication skills. Perfect for beginners, this workshop environment will engage critical thinking skills through games that spark thinking outside of the box to open new possibilities and pathways in problem solving.
November 6, Science Poetry, Tom Zimmerman, Maryam Barrie and Ernesto Querijero – Students will learn about poems written about science in all its complexity and beauty. Poetry is a powerful way to engage your intellect imaginatively.
December 4, Climate Change: Science, Scenarios, and Solutions, Smita Malpani – This fun, interactive and informative session focuses on the science of climate change.
January 22, Critters and Climate Change: What Animals are Telling Us About Our Environment, David Wooten – As climate change and global warming continue to threaten natural ecosystems around our planet, animals must continue to adapt in order to survive. This session offers a virtual hands-on look at how certain types of animals are informing us about climate change and what we can do to help.
February 12, Cool Chemistry, Tracy and Eric Schwab – This workshop led by WCC chemistry professors will allow students to build molecular models of everyday chemicals, gain experience using various chemicals and equipment, and also solve mysteries and crimes such as coin counterfeiting.
March 19, Persuasion from 'No' to 'Yes': The Pitch Technique, Claire Sparklin – In STEAM fields, it's important to know and communicate your idea's worth to stakeholders. Whether it's communicating with teachers, friends or others, this active "hands-on" session helps students practice the pitch technique to learn how to be more persuasive and start hearing more "Yes!" and less "No."
April 9, Fun with Probability, Nicole Klemmer – Students will explore fun and practical applications of probability and statistics through investigations, games and finding ways to connect probability and statistics to everyday life.
May 14, Why Scientists MUST be Artists: A look into the disciplines of creativity, artistry, and altruism to STEM Innovation, Michael Naylor – This session looks into the qualities and mindsets of artists as it promotes innovation, risk-taking, thinking out of the box and problem-solving, all cornerstones of STEM innovation.
Tags: Campus Events, STEAM