September 14, 2021 Fran LeFort
This week's Washtenaw Economic Club meeting will feature global staffing executive David Barfield speaking on "The Evolution of a Local Business to a Global Enterprise."
The virtual meeting begins at 11 a.m. Thursday, Sept. 16. The event is free for Washtenaw Economic Club members and $25 for non-members. Attendees may register at www.wccnet.edu/business/economic-club/.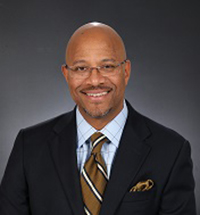 Barfield is Group Development Officer for UK-based Impellam Group, which in 2015 acquired his family's Bartech Group Inc. company, where Barfield served as President and Chief Executive Officer.
Recognized by Staffing Industry Analysts (SIA) and HRO Today as one of the staffing industry's most influential executives, Barfield has leveraged innovation, process improvement, supply chain, enabling technology and risk strategies to deliver greater efficiencies, flexibility and control across a broad range of talent solutions globally.
The Bartech Group, originally named John Barfield & Associates when it was founded by Barfield's parents, John and Betty Barfield in Ypsilanti in 1976, had grown into a global organization by the time it was sold. At the time of sale, Bartech had reached $300 million in annual revenue and $3 billion in annual client spend, employed a full-time staff of 300 people and managed a global contract workforce of nearly 123,000.
The Washtenaw Economic Club's mission is to provide a forum for identifying and discussing economic issues and analysis that directly impact the business community and decision-making processes.
Platinum sponsors are Ann Arbor SPARK, Washtenaw County and Washtenaw Community College. Gold sponsors are ITC Holdings and Hylant Group. Silver sponsors are Bank of Ann Arbor and Level One Bank.
The next meeting will be at 11 a.m. Thursday, Nov. 4, featuring Albert Berriz, CEO, co-owner and managing member of The McKinley Companies, speaking about "The Impact of Real Estate on the Economy and Workforce."
Tags: Washtenaw Economic Club