Washtenaw Community College has been recognized as a top tier Veteran-Friendly School by the Michigan Veterans Affairs Agency.
WCC is one of 37 colleges and universities throughout the state recognized with the top-level Gold certification, meaning the school has met at least six of seven criteria. In all, 63 institutions earned either Gold, Silver or Bronze status.
The college is home to nearly 500 veterans and offers a wide range of support services through its Wadhams Veterans Center, a suite of work spaces, offices and a lounge area for former or current active-duty military members, as well as military connected families, and students in the National Guard or Reserves.
"WCC is very thankful for our veteran students and for their service to our country. The Michigan Veterans Affairs Agency recognizes the exceptional services and attention that makes our school a top choice for veterans," said WCC President Dr. Rose B. Bellanca. "We're committed to providing the best services to our veterans and military families and are proud to have achieved this Gold-level status."
Criteria considered by the Michigan Veterans Affairs Agency (MVAA) for the Veteran-Friendly Schools program:
Established process for identifying student veterans
Veteran-specific website
Active student-operated veterans club or association
Veteran-specific career services, resources, advising and/or outcome monitoring
On-campus veteran's coordinator and/or designated staff point of contact
System to evaluate and award credit based on military training and experience
Monitoring and evaluation system for student veteran academic retention, transfer and graduation rates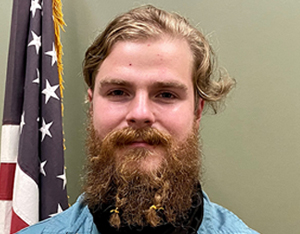 Jacob Inman, 26, (right) is a Pre-Engineering Science Transfer student in his third semester at WCC after serving six years in the U.S. Navy as a nuclear electrician.
Originally from Nevada, Inman came to WCC because he learned about its transfer agreement with the University of Michigan and the successes of many WCC students who've enrolled in UM's engineering programs. Inman's goal is to earn a bachelor's degree in mechanical engineering and ultimately work in mechanical design.
"Having someone here dedicated to helping veterans with their benefits and paperwork with the VA is amazing. I can't describe how nice it is and how much of a stress relief it is," Inman said. "The fact that basically all I do is put my signature on a couple pieces of paper and everything is taken care of is miraculous."
Inman spends most of his days during the week at the Wadhams Veterans Center, located in the Student Center at the heart of the WCC campus.
"If I'm not in a class I'm in here," he said. "It's nice to be with other people from the services who are around your same age group and share similar experiences, regardless of their branch. There is a sense of community."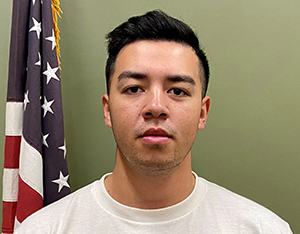 Michael Ma, 22, (right) a U.S. Marine Corps veteran, and Karl Owen, 31, a U.S. Army veteran, are both in their first year at WCC and, like Inman, are working to transfer to the University of Michigan engineering program.
Ma, who is originally from Novi and served as an infantryman for five years, cited WCC's veteran-friendly reputation and rankings, along with its high number of transfers to U-M and overall quality of education as reasons for enrolling.
"They're great with helping me with my GI Bill®. I tell them my goal and they pretty much look up what I need to do and guide me," Ma said.
In addition to spending much of his time between in-person classes at the Wadhams Veterans Center, Ma also participates in his online classes from the center. "They provide computers here and it's quiet, and we all each lunch here together, too," Ma said.
After his seven years serving as a rocket systems crew member and a forward observer, Owen (right) began his studies at a community college in his home state of California.
He transferred to WCC during the pandemic to finish his associate degree because he knew he ultimately planned to enroll at UM.
"It's been really natural and you are integrated right away when you show up. It's pretty welcoming," Owen said of WCC's Wadhams Veterans Center.
---
GI Bill® is a registered trademark of the U.S. Department of Veterans Affairs (VA). More information about education benefits offer d by VA is available at the official U.S. government website at http://www.benefits.va.gov/gibill.