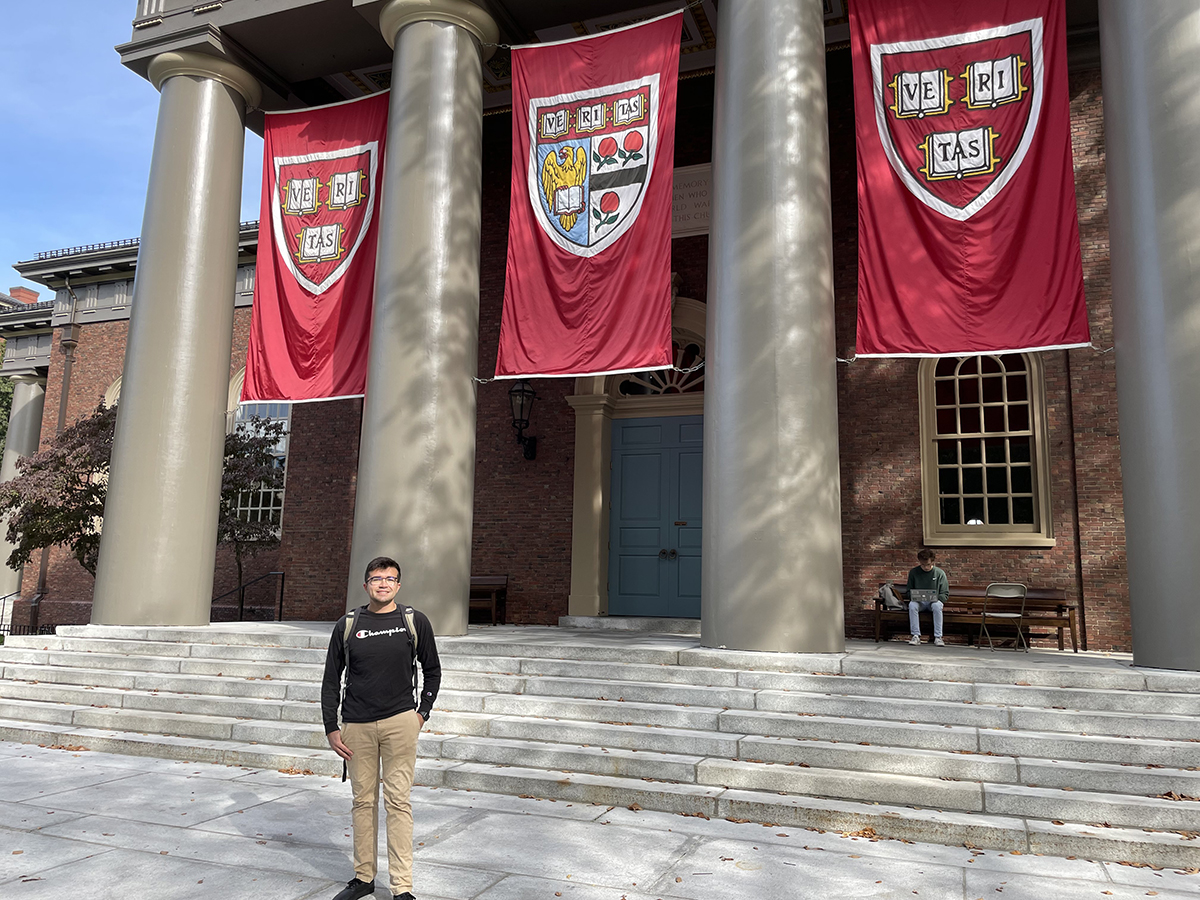 Like most college students, Miles Butler started at Washtenaw Community College not knowing exactly what educational and career paths he was interested in following.
That path eventually became clear and led the Chelsea native through the University of Michigan and all the way to Cambridge, Massachusetts, where he's currently enrolled in a Masters of Data Science graduate program at Harvard University.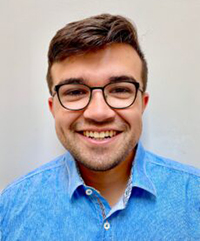 While there were a couple key moments in that decision process for Butler (right), the most important was finding the confidence to blaze a trail that included stops at two of the nation's premier educational institutions.
"WCC was really a great opportunity to find my own path. While I was there, I was able to realize that I was a good student and it really opened my eyes," Butler said. "After getting really good grades at WCC in my first year – something I didn't necessarily think I was capable of before – is when I started considering a transfer to Michigan."
Butler finished his time at WCC in 2019 with a 3.9 GPA, graduating with high honors with a Liberal Arts Transfer associate degree and some additional computer science and computer programming credits under his belt.
A visit with a University of Michigan representative during a WCC University Transfer Center event solidified Butler's transfer goals while an internship with an Ann Arbor-based software company arranged through the WCC Center for Career Success helped narrow down his particular field of study.
"I was super interested in the jobs people had at that company writing code and analyzing data," Butler said. "So I took more statistics and programming courses at WCC and that really sparked things."
Once at Michigan, where he earned a bachelor's degree in Information Science, Butler fine-tuned his pursuits to the areas of artificial intelligence and machine learning. He also noticed most people working in that field have advanced degrees, so he once again aimed high and sent off applications to Harvard, MIT and other elite master's programs.
"I didn't expect to get into Harvard, to be honest, but here I am," Butler said. "Classes are difficult, of course, but I'm doing good right now and I'm currently interviewing for summer internships as a data scientist at several tech companies."
Tags: Alumni Profile, Center for Career Success, December 2021, On The Record, Student Success, Transfer, University Transfer Center