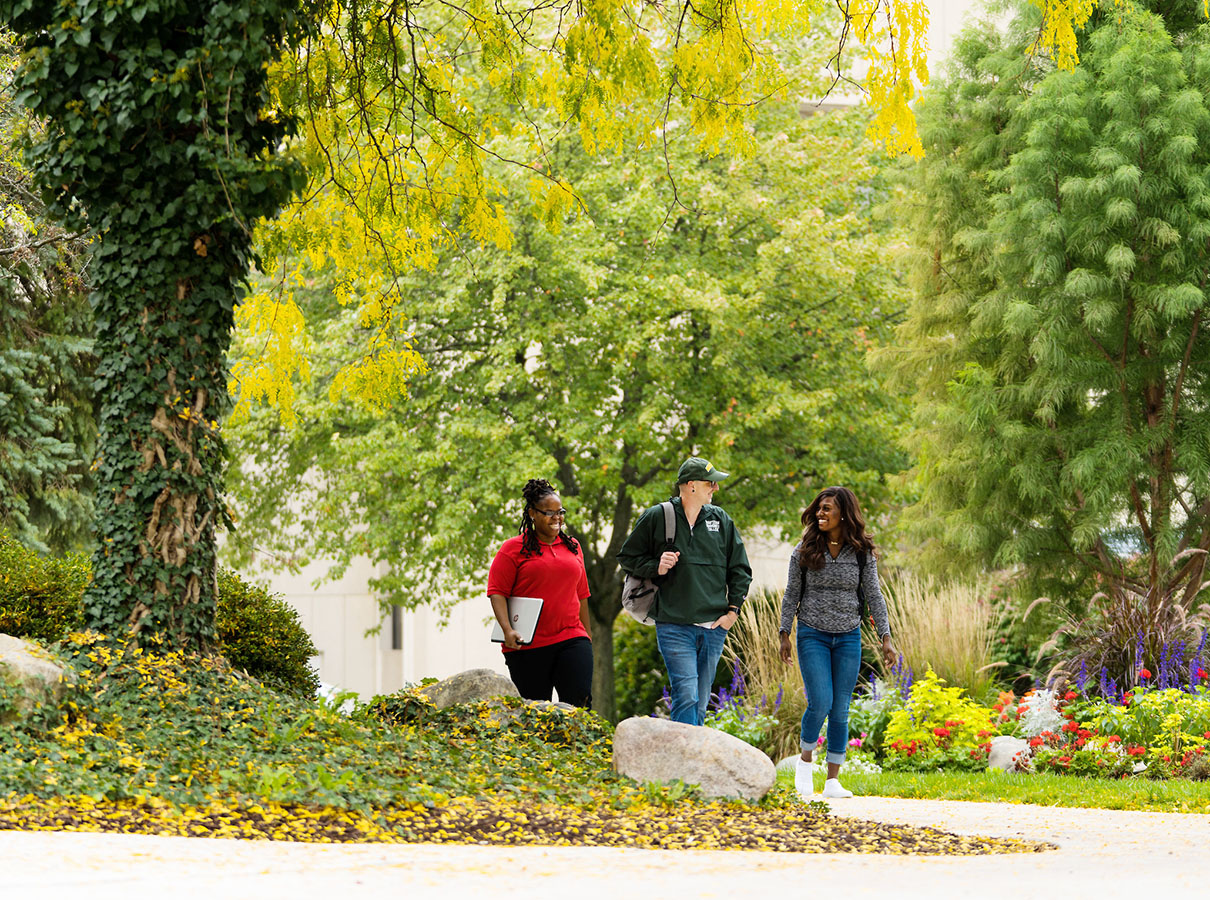 Make it six in a row!
Washtenaw Community College has been honored with 2021 Tree Campus Higher Education recognition from the Arbor Day Foundation for the sixth consecutive year for its commitment to effective urban forest management.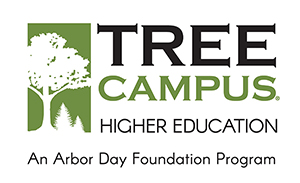 "Because of the pandemic, we are experiencing higher levels of activity and events relocating to outdoor spaces at WCC. The Landscape and Grounds team strives to provide a diverse and properly maintained urban forest so students, staff and visitors are able to enjoy the benefits of trees and have a positive experience while participating in outdoor activities," said WCC Landscape and Grounds Maintenance Manager Holly Herman. "As a Tree Campus Higher Education site, we are demonstrating our commitment to protect our urban forest and promote the value of trees."
The college's Landscape and Grounds department inventories and maintains approximately 1,600 trees across the Ann Arbor campus. That total doesn't include the hundreds of trees in natural forest areas located outside the campus' 147 acres of maintained grounds.
WCC is one of 393 campuses nationwide and nine in Michigan to earn the Tree Campus Higher Education distinction. Along with effective forest management, the program honors colleges and universities for engaging staff and students in conservation goals.
The distinction is earned by meeting Tree Campus Higher Education's five standards, which include maintaining a tree advisory committee, a campus tree-care plan, dedicated annual expenditures for its campus tree program, an Arbor Day observance and student service-learning project.
"Trees not only play a vital role in the environment but also in our daily lives," said Dan Lambe, chief executive of the Arbor Day Foundation. "Having trees on college and university campuses is a great way to show a commitment to students' and faculty's overall wellbeing."
According to the Arbor Day Foundation, trees on campus and in urban spaces can lower energy costs by providing shade cover, cleaner air and water, and green spaces for students and faculty. In addition, trees improve students' mental and cognitive health, provide an appealing aesthetic for campuses, and create shaded areas for studying and gathering.
The Arbor Day Foundation is the world's largest membership nonprofit organization dedicated to planting trees. Its Tree Campus Higher Education program began in 2008 to encourage colleges and universities to plant trees on their campuses.
Tags: Awards, Facilities Management, Tree Campus Higher Education, Tree Campus USA