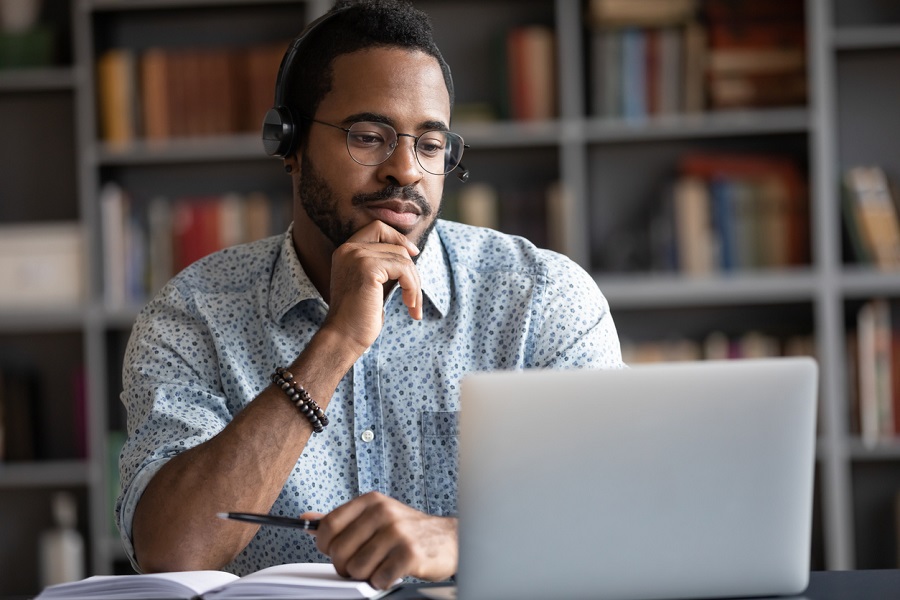 Washtenaw Community College (WCC) will open its virtual classroom doors to the public during Free College Week on Monday, April 4, through Friday, April 8.
All residents of Washtenaw County and beyond are invited to attend the more than 60 free classes designed for audiences from kindergarten through senior citizens.
WCC faculty and staff — along with representatives of the college's community partners — will teach the 63 different classes, many offered multiple times throughout the week. Class titles and the days they're offered are listed below:
3D Modeling with Sketch-up (M, Tu, W, Th, F)

4 Ways to Make Goal Setting Easy (W)

5 Ways to Stay Calm in a Crisis (Tu)

6 Steps to Digital Marketing (W)

A Hypnosis Teaser (Th)

Abstracting the Landscape (Tu)

All Things Financial Aid (W)

An Introduction to Google Drive & Docs (Th)

An Overview of Psychological Disorders (Tu, Th)

Be Credit Smart! Build & Maintain a Credit Score (Tu)

Campus Tree Tour, Virtual Edition (M, Tu)

Carnaval: The Brazilian Greatest Party (Th)

Color Mixing With Water Mixable Oils (M)

Come Paint with Me (F)

COVID 19: Is the Pandemic Really Over? (F)

Create an Elevator Speech To Take You Places (W)

Creative Jazz and Improvisation (Th)

Desktop Broadcasting (M, Tu, W, Th, F)

Drone Ops (M, Tu, W, Th, F)

Easy Watercolors for Landscapes (M)

Editing Your Phone Photos with Snapseed (Tu)

Entrepreneurship (M, W)

Excel Cool Charts (Th)

Excel Formula Basics (Tu)

Exploring Your Smartphones & Tablets (M)

Financial Aid Parent Session (Th)

First-Time Homebuyers Education (W)

Furnace Components & Sequence of Operation (Tu)

Get Inspired to SERVE Your Community … (Tu)

Get Your Resume Ready for the Career Fair (M)

Getting Unstuck in Your Career … (Tu, F)

Health: Why It's More Than Diet & Exercise (Th, F)

Homemade Rustic Italian Bread and Ciabatta (M)

How to Successfully Navigate a Virtual Career Fair (Th)

Introduction to Judaism (M, F)

Kick Off For Successful Research! (M, Tu, W, Th)

Making Great Photos on Your Phone (M)

Managing Your Gmail (Tu)

Modern Mobility - Making Things Go! (M)

Music Production (M, W)

Nailed It! Ensuring Your Event Is A Success (Tu)

Painting Tips with Water Mixable Oils (W)

Professional Dress in the Virtual & Real World (Tu)

Quilt Piecing for Beginners (M, Th)

Researching Your Family History (M)

Secrets of Goal Setting for Personal Success (W, F)

Sew a Carrot-Shaped Treat Bag (M, Th)

Simplifying Healthcare Benefits (F)

Sleep: Why It's Important & Ways to Improve (Tu, Th, F)

Smartsheet Insights (M)

Stay Safe! Infection Control Practices (W)

Steps to Improve Your Conversational Spanish (M, Tu)

The Zen of Drawing (M)

Trail Walks

(Th, F)

Transferring 101 (W)

Transportation Technologies Career Pathways (T, Th)

Understanding Your Personality Type (W)

Video Editing (Tu)

Ways to Get a Headstart on College ... (M, Tu, W, Th, F)

Why a Career in the Building Trades? (M)

Wills, Trusts and Estate Planning (Th)

Windows Computer Basics (F)

Yoga for Relaxation (M)
Visit the Free College Week webpage to register for free Zoom classes.
If You Go
What: Free College Week
When: Monday, April 4 - Friday, April 8
Times: 9 a.m.-8 p.m.
Who: Open to all ages
Where: Online via Zoom
Cost: Free
Email:

[email protected]

Website: edu/fcw
Tags: Community enrichment, Free College Week, March 2022, On The Record, Online Learning