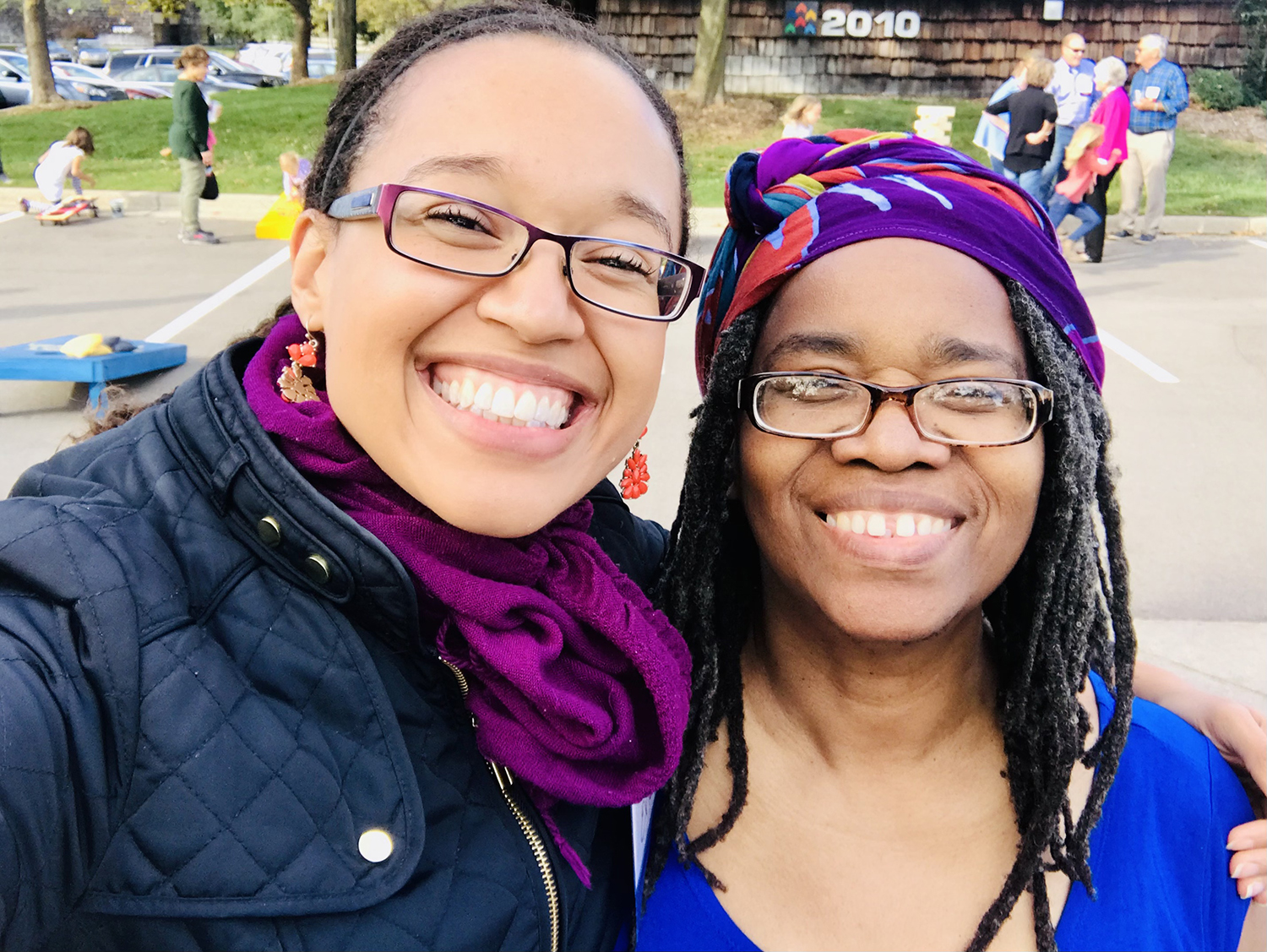 More than 1,000 community members capitalized on Free College Week classes offered by Washtenaw Community College earlier this month. But one Ann Arbor resident turned the annual event into a temporary full-time job, attending nearly 40 of the 64 free one-hour, online sessions offered April 4-8.
"I guess you would say I am a life-long learner, but I didn't do it just for that," said LeNelle Covés. "I'm hoping for a career transition and I just wanted to explore whatever else is out there that I didn't know about."
After raising her daughter as a single mother, Covés says she's preparing to transition into a career with opportunities to use her diverse background. She has a bachelor's degree in Accounting from Eastern Michigan University and continued to upgrade her current skills (and learn new ones) at WCC while working in part-time and full-time positions.
That daughter, Evie Covés-Datson, earned a PhD in Microbiology and Immunology from the University of Michigan and an MD in the Michigan Medical Scientist Training Program. She's now a Clinical Fellow in Medicine at Harvard University's Brigham and Women's Hospital.
"I am excited about the things I choose to do in my life, the continual learning and continual improvement," Covés said. "I am never bored in life because I have so many interests."
Covés started off Free College Week excitedly, taking 11 classes on Monday, April 4 — starting hourly from 9 a.m. to 7 p.m.
She cast a wide net in a search for potential new career interests, enrolling throughout the week in classes such as "Why a Career in the Building Trades," "Entrepreneurship," "Six Steps to Digital Marketing," "Transportation Technologies Career Pathways," and more. But it was a class titled "3D Modeling with Sketch-Up" that allowed Covés to rediscover a passion for architectural design that had been dormant since high school.
"I didn't know 3D modeling exists," Covés said. "I was so blown away by that class, I took it twice!"
Covés' other class choices included some technology-based options ("Windows Computer Basics," "Google Docs," and "Smartsheet Insights"), some that allowed her to focus on her own health ("Health: Why It's More than Diet and Exercise" and "Sleep: Why It's Important and Ways to Improve It") and a few that exposed her to new hobbies ("Sew a Carrot-Shaped Treat Bag" and "Quilt Piecing for Beginners").
But Covés said "the classes that meant the most to me were the ones that created chances for me to explore myself anew," such as "4 Ways to Make Goal Setting Easy," "Understanding Your Personality Type," "Secrets of Goal Setting for Personal Success," and "Getting Unstuck in Your Career").
"I'm so thankful I was able to take as many classes as I did because it renewed some old interests and exposed me to some new ones," Covés said. "I get very excited about learning."