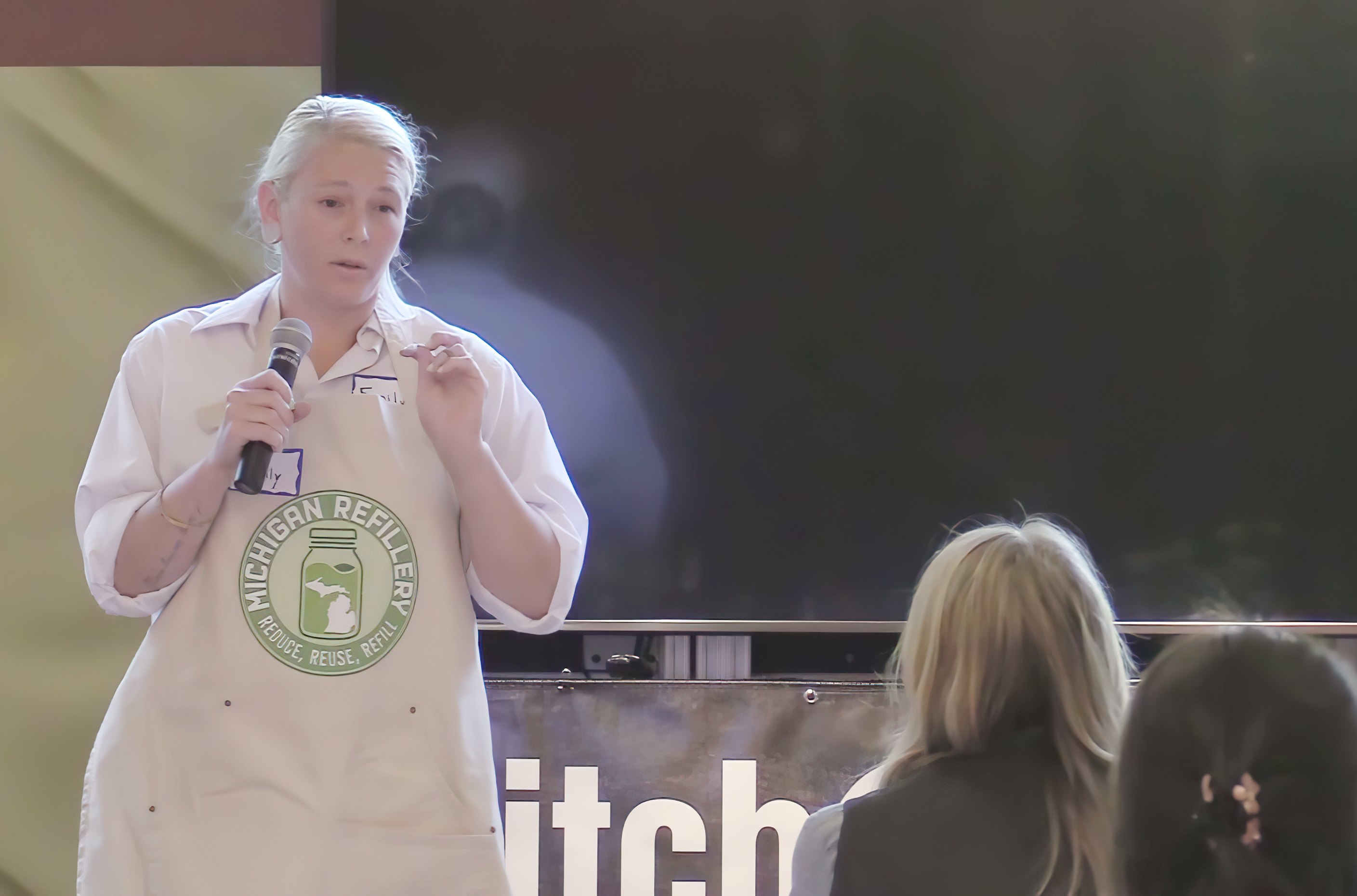 Six local entrepreneurs won cash prizes after pitching their business plans in a hybrid return to Pitch@WCC, the WCC Entrepreneurship Center's premier annual event. Pitches at the 2022 event ranged from providing care companion services and dual language children's books to refilling plastic containers.
Entrepreneurs competed in two categories. The "Start" category includes prospective business owners who need help launching or further developing their plans. Business owners in the "Build" category have already opened and are looking to further define and increase their customer base.
After COVID canceled the 2020 event and forced the 2021 competition to be completely online, this year's hybrid Pitch offered virtual coaching sessions with the Entrepreneurship Center experts leading up to a live May 24 in-person finale.
"The Entrepreneurship Center's mission is to help people realize their dreams of starting or growing their own businesses," said center director Kristin Gapske. "This year's group of entrepreneurs are creative, determined and have strong commitments to serving others and meeting the needs of the community."
START CATEGORY
GRAND PRIZE
Emily Holiday, Michigan Refillery
($1,500 award)
Michigan Refillery reduces single-use plastics by buying household products in bulk and offering refills for customers' reusable containers. The company offers familiar brand dish soap, disinfectant, laundry detergent, liquid hand soap and multipurpose cleaners, with plans to increase available products in the near future. Brands include Dawn, as well as smaller Michigan made brands like Fresh Coast Clean. By offering both artisan and national brands the price point is accessible to more people who can help reduce waste.
RUNNER-UP
Lisa Blake, Care Champion
($1,000 award)
Care Champion arranges attendants who, acting as an agent for the client/family, provide personal care, patient sitting or case management during hospital and nursing home stays.
SECOND RUNNER-UP
Oyun-Erdene Damitio, Oyu Global
($750 award)
Oyu Global will offer bilingual children's books designed to build upon one another to teach two languages. This company has potential to grow into other children's products, such as animations and toys.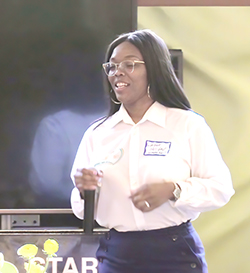 BUILD CATEGORY
GRAND PRIZE
Satara Holliday (right), First Love Tours
($2,000 award)
First Love Tours, LLC is a motor coach company specializing in state-to-state and local travel for large groups, such as family reunions, corporate outings and community events. The mission of First Love Tours is to provide an elite transportation experience.
RUNNER-UP
Cathryn Coleman, Bouncing Around the Motor City
($1,500 award)
Bouncing Around The Motor City is a premier one-stop-shop for party and large event rental needs, decor rental, stuffed balloons, balloon design and decor, inflatables, linen and customized trinkets and other gifts. The company is transitioning from a home-based business to a rehabilitated Detroit building that has been vacant for more than 20 years.
SECOND RUNNER-UP
Cymone Croft, She's Virtual
($1,000 award)
She's Virtual is an online administrative agency that helps entrepreneurs establish, organize and grow their businesses through affordable administrative services.
Other competitors were awarded one hour of business coaching, paid for by the Entrepreneurship Center, from competition judge Colette Douglas of Elite Customer Service.
Nicole Dietrich of Lake Trust Credit Union and Celeste Green, 2021 Pitch@WCC winner and founder of Spanish for Kids, also served as judges.
---
For more about the competition, visit Pitch @ WCC 2022. To learn more about all the WCC Entrepreneurship Center services, call (734) 249-5880, email [email protected] or visit the webpage.
Tags: Community enrichment, Entrepreneurship, Entrepreneurship Center, June 2022, On The Record, Pitch@WCC