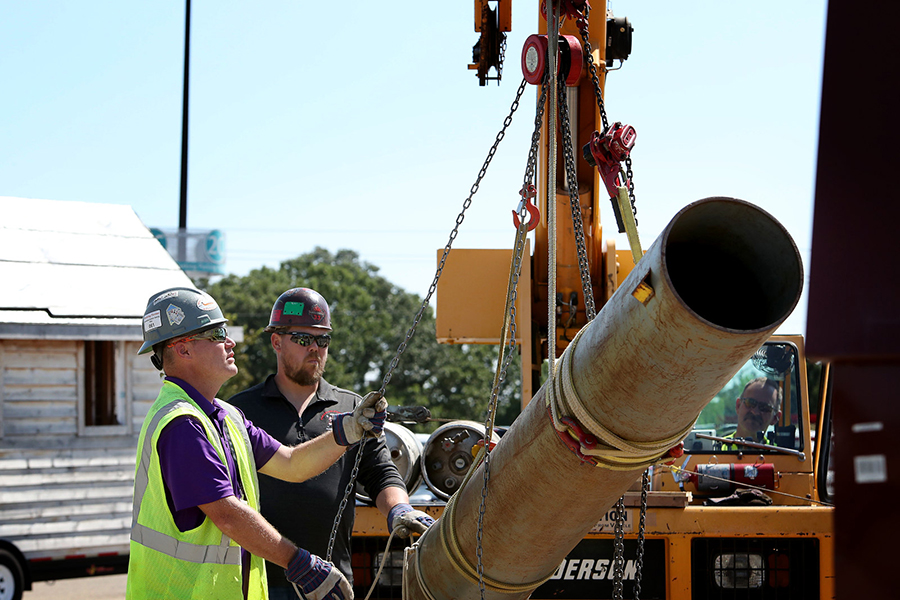 Washtenaw Community College welcomes a record United Association contingent of approximately 3,000 as the annual Instructor Training Program kicks off Saturday, August 13.
The week includes classroom instruction, an International Apprentice Contest, certification exams and demonstrations and a graduation ceremony in which 154 will be honored for their completion of the certificate program and an additional 40 will earn associate degrees from WCC.
UA trainers commit to a rigorous five-year training program and in turn train their members based throdughout the United States and Canada.
Courses are taught by WCC faculty and UA members and cover an array of topics such as water quality, innovative welding techniques, plumbing code application, methods in teaching backflow prevention and water quality fire protection.
A high point of the training week is Wednesday's "Industry Day" when captains of industry and upwards of 500 industry partners converge on the WCC campus in addition to the nearly 2,800 UA members.
"Our country's most important resource is a skilled and educated workforce. We are proud of our strong partnership with UA to train the pipeline of skilled workers and are thrilled to welcome back one of the largest ever UA groups to WCC," said WCC President Dr. Rose B. Bellanca.
The UA and WCC have partnered for more than 30 years to bring to Ann Arbor the renowned training program, which has become an important fabric of the community.
"This year has great significance because, due to COVID, we couldn't offer the in-person experience for several years. We value our continuing relationship with WCC, as we strive to offer our instructors the very best training. I think most members would agree that one of the things we do best and are indeed most proud of its our comprehensive, ongoing training. The behind-the-scenes collaboration that goes into developing these programs is equally impressive. ITP brings together our brightest and best training coordinators and instructors who strive to learn everything they can to train our membership," said United Association General President Mark McManus.
On Monday evening, Destination Ann Arbor will host a UA block party with live entertainment, an annual 5K Race to benefit wounded veterans through Semper Fi & America's Fund, as well as other activities in downtown Ann Arbor.
WCC's partnerships with the UA and other skilled trades groups have been growing for decades. The UA week culminates a summer schedule of four national organizations on campus with nearly 4,000 people and a total estimated economic impact of $20 million, according to Destination Ann Arbor.