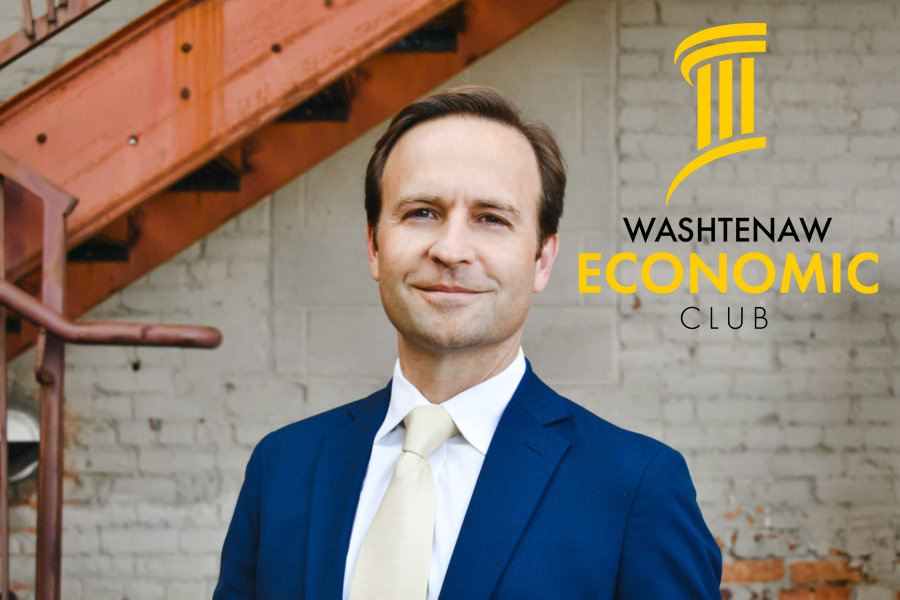 The President & CEO of the Small Business Association of Michigan will visit the Washtenaw Community College campus next week as part of the 25th season of the Washtenaw Economic Club speaker series.
Brian Calley will speak at the luncheon scheduled from 11:30 a.m. to 1:30 p.m. Thursday, May 11, at Washtenaw Community College, Morris Lawrence Building, 4800 E. Huron River Drive, Ann Arbor. (map/directions)
Tickets can be purchased at wccnet.edu/business/economic-club/.
The event, titled "Fostering a Pro-Small Business Economy," will include a question and answer session moderated by Michelle Julet, Director of the WCC Entrepreneurship Center.
Calley will offer a unique perspective of the economic climate from the viewpoint of an established private sector career that dovetailed with an extensive record of public service.
He serves as a director of a publicly traded community bank and as a trustee of Oakland University. Additionally, he sits on various boards, including Special Olympics Michigan, Sparrow Health System, Disability Rights Michigan, and the Autism Alliance of Michigan.
Calley served as Michigan's 63rd Lieutenant Governor from 2011-2018. Prior to that, he served two terms in the Michigan House of Representatives, two terms as an Ionia County commissioner and worked for more than a decade in community banking. He holds a BA from Michigan State University, an MBA from Grand Valley State University and an MPA from Harvard University.
---
If You Go ...
WHAT: Washtenaw Economic Club Speaker Series
WHEN: 11:30 a.m.-1:30 p.m. on Thursday, May 11
WHERE: Washtenaw Community College, Morris Lawrence Building, 4800 E. Huron River Drive, Ann Arbor
HOST: Washtenaw Economic Club
TICKETS: https://www.wccnet.edu/business/economic-club/
Tags: Washtenaw Economic Club